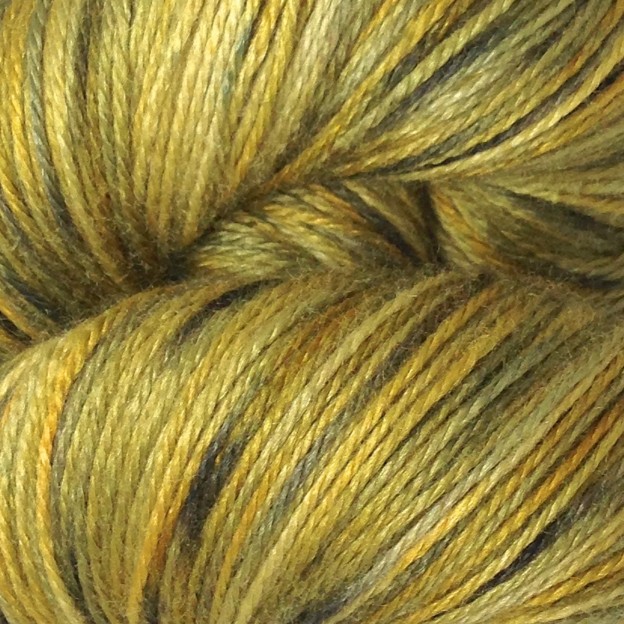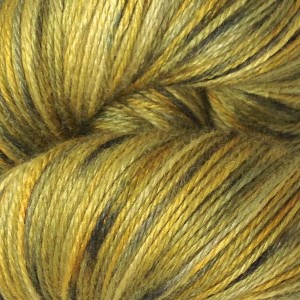 If you're of a certain age and grew up on the East coast, then you know the Bumble Bee Tuna song.
I, myself, grew up in the Midwest (well, Ohio) and didn't learn the song until I moved to NY in 1982 and friends would sing it whenever we made tuna sandwiches. Yes, I have always hung out with the wildest folk.
The song is IN MY HEAD like a – well, like a bumble bee – and it's because I just worked up THIS colorway:
I like the golden yellow, the greenish overtone and the unexpected black that shoots through it.
We're naming it BUMBLEBEE JASPER (which is really a thing) and it's the newest color in our growing panoply of hues!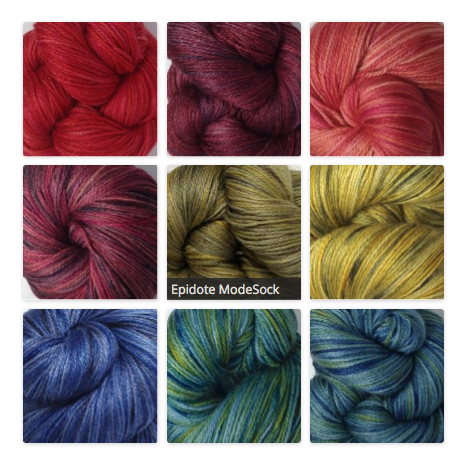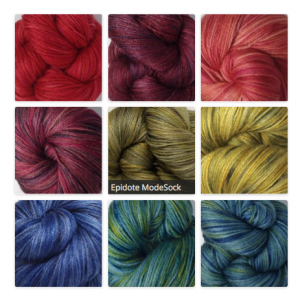 When I work up the colors I go one of three ways:
Semi Solid – A color which is pretty much just one hue in various degrees of saturation, lightness and darkness.
Color Blend – Two hues which are blended after the initial dyeing process, but to such an extent that it's hard to tell where one color begins and the other ends.
Color Block – Three or more hues which are worked together after the initial dyeing process to produce a choppy, blocky color.
Sometimes it's hard to determine if a color is a blend or a block, but Bumblebee Jasper is definitely a Color Block.
And now it's up for sale in our store!  But it won't be there long if it's like our other colorways!
BUTTON FRUSTRATION
I apologize to anyone who's tried to add one of our yarns to the cart and got a bad response. The truth is, the code for the buttons is crazy sensitive (and I've discovered that when used together with a lightbox plug in I really like it's easy to screw it up)
From this point on I'll be testing every button on a regular basis, but please let me know if you run into any problems ordering from our Modeknit Yarn online shop!
KEEPING UP WITH MODEKNIT YARN
Live Sales: We're putting together a list of fiber shows we're hoping to visit in 2014 with our yarns, if you know of one we should consider, please let us know!
If you want to stay up to date on our plans for selling our yarn live (at shows or in yarn shops) sign up for my e-newsletter for the latest news about that!
If you want to hear about our newest colors or latest batch of fresh yarns ready for purchase, follow me on Twitter or like our Facebook page and watch for the messages which start, "COLOR UP!" – that means something really good has just come out of the dyepot and it's ready to purchase!
If you're interested in our color inspirations, we have a board at Pinterest where colors that have passed the "can we actually DYE something that looks like this?" test are kept. All colors there may not be yarns yet, but we can always hope!