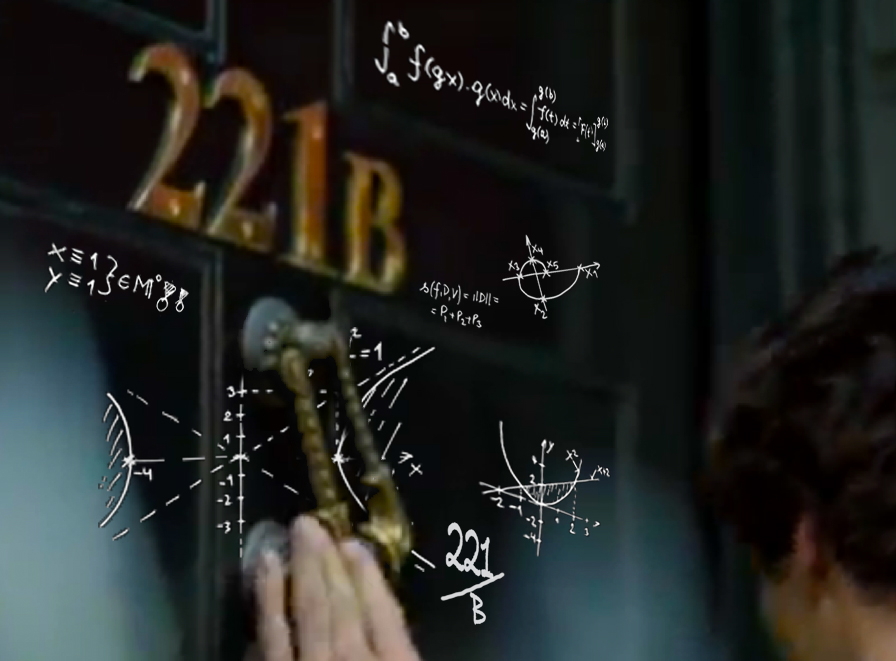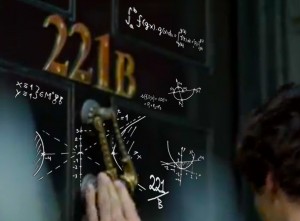 Everything that is good in Sherlock's life can be found behind the door at 221B Baker Street.
His friendship with Watson, his music, his books, his kitchen full of experiments & forensic samples, Mrs. Hudson's motherly ministrations — 221B is Sherlock's haven.
It's his place of retreat, his place of celebration, his morning cup of tea which magically appears each day, an area of quietude.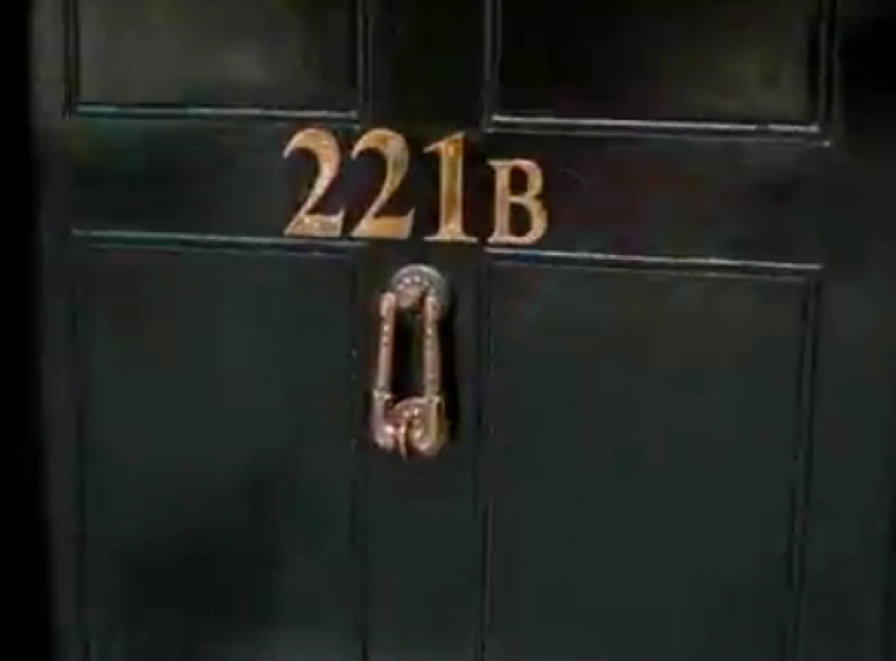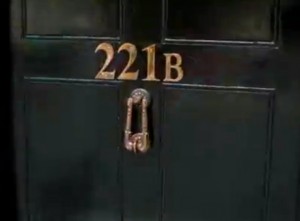 It's not tidy. It's actually rather dusty and messy; painted faces and bullet holes in the wall, eyeballs in the tea…
But it IS home—slightly askew, a little tarnished—but familiar and loved. And that necessary off-centeredness lies at the root of Sherlock's love/annoy relationship with his brother.
Mycroft, the type of sibling who would balance Sherlock's checkbook without invitation, insists on straightening the knocker on the front door whenever he visits.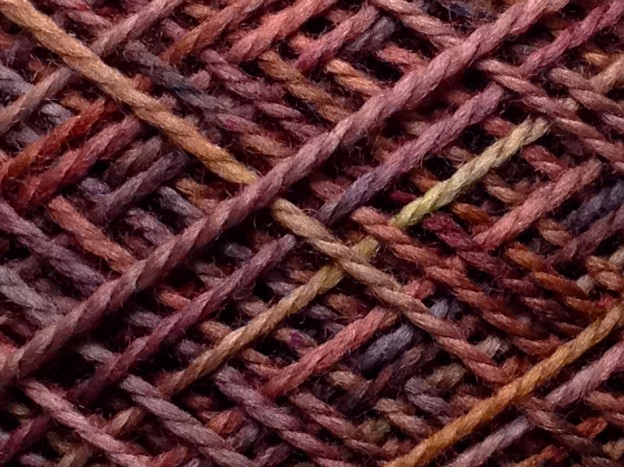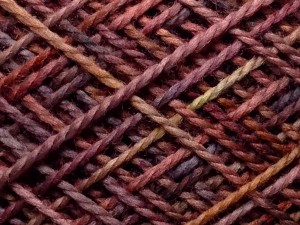 Sherlock insists on moving the knocker back to it's slightly off-center position (could there be a maternally driven formula* for the angle he chooses?)
And this is how one can tell which brother was the last to enter 221B Baker Street.
Straighten Your Knocker brings all of the rich, masculine colors of the portal into Sherlock's world together into one beautiful colorway.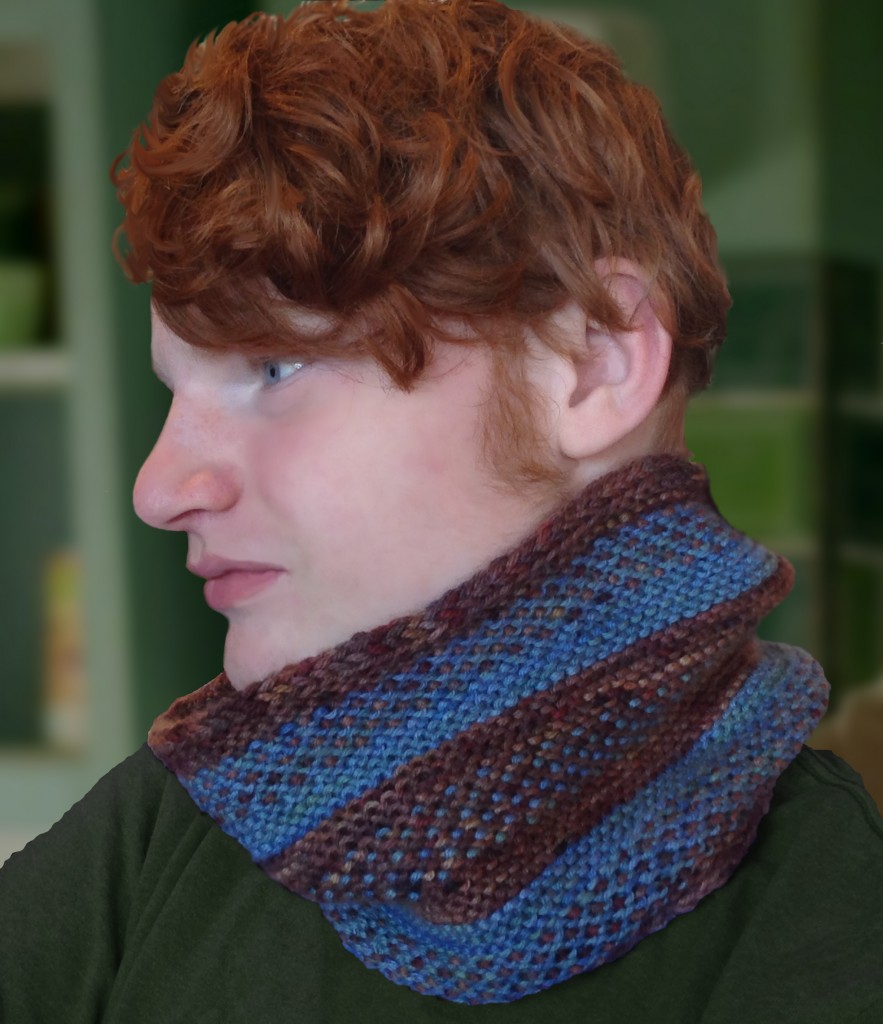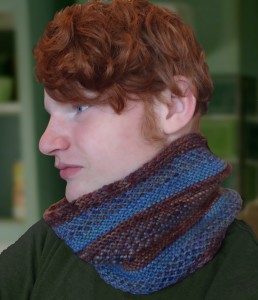 Deep browns, bronze yellows, black and a hint of scarlet; all wrapped up in a rich palette that would please any gift recipient who only wants "brown" (while also satisfying the knitting partner who wants a bit more excitement!)
Available in ModeSock, ModeLuxe and ModeWerk (fingering & worsted) this is a colorway that can bring folks who love simplicity and order together with folks who thrive on complexity and nuance.
Shown here paired with Bristol South Pool in the slippy cowl, Straighten Your Knocker is a colorway that can stand alone, or play VERY well with others.
Unlike Sherlock.
Have you enjoyed these eight blog posts about the eight 221B Colors? You can always order a mini-skein set of all eight colors (in ModeSock or ModeWerk Fingering)
Walking Dead
STAY TUNED for the next installment of our NO SPOILERS! series when The Walking Dead returns on February 9th!
*(After all, his mother, M.L. Holmes is the author of the book, The Dynamics of Combustion, not to be confused with The Dynamics of an Asteroid by James Moriarty)