Right now it's exactly 12 hours since we landed this morning. That was 10:40am Europe Summer time, 2:40am US CST.
I didn't sleep at all during the flight—I find it difficult to rest when I'm squished up—so I was pretty exhausted when we landed.
Due to helpful tips on the Trip Advisor website and from friends (mostly Alison/WindowWomanofNE) we were able to acquire a OV-chipkaart and top it off at the station in the airport (I'm certain we'll use it quite a bit while we're here!)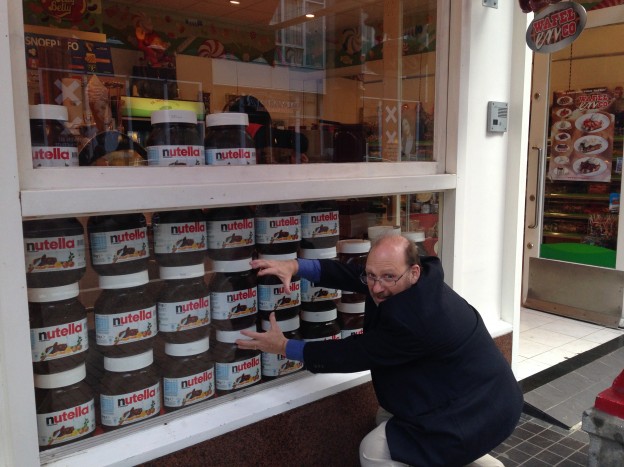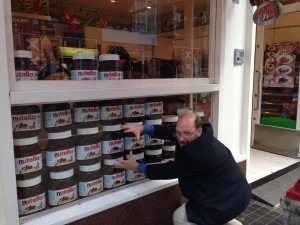 Upon arriving in Amsterdam Central Station, we dragged our sorry suitcases (and butts) over to our B&B (I'm afraid I got us lost when I forgot that I'd stored the address and directions in my contacts – silly me!) and settled into our very small, but very comfy and convenient room. For €50/day we can't really complain, and it comes with the use of two sturdy bikes & locks for our entire visit.
We had been cautioned NOT to sleep (even though we desperately wanted to!) so we went for another long walk (this time without suitcases, SO much more enjoyable!) and basically floated in a sleep deprived fog around the central district.
At 4:00pm I'm afraid I called it quits (so much exhaustion, pain and confusion cannot be a good way to start a trip!) We returned to our digs, both of us napped for a few hours (the best sleep I ever had) and at 8pm we went out again for a walk and dinner.
The restaurant we stumbled on was Paso Doble, and it was AMAZING! We shared plates of exquisitely seasoned tapas, Gerry had a Spanish beer and I had a sangria made with champagne, then dessert of cheese cake for him and crème brûlée for me. One of the best meals I've ever had. It was a splurge, but it was a lovely night to do it!
Our room has a refrigerator and coffee/tea making supplies, so a visit to the local JUMBO market has us set up for breakfasts and teas on the cheap so we can splurge on nicer dinners!
The Netherlands doesn't seem to be as gluten sensitive as Italy was when I visited a few years ago, but I've acquired some crackers, bread and small cookies to round out our in-room dining options.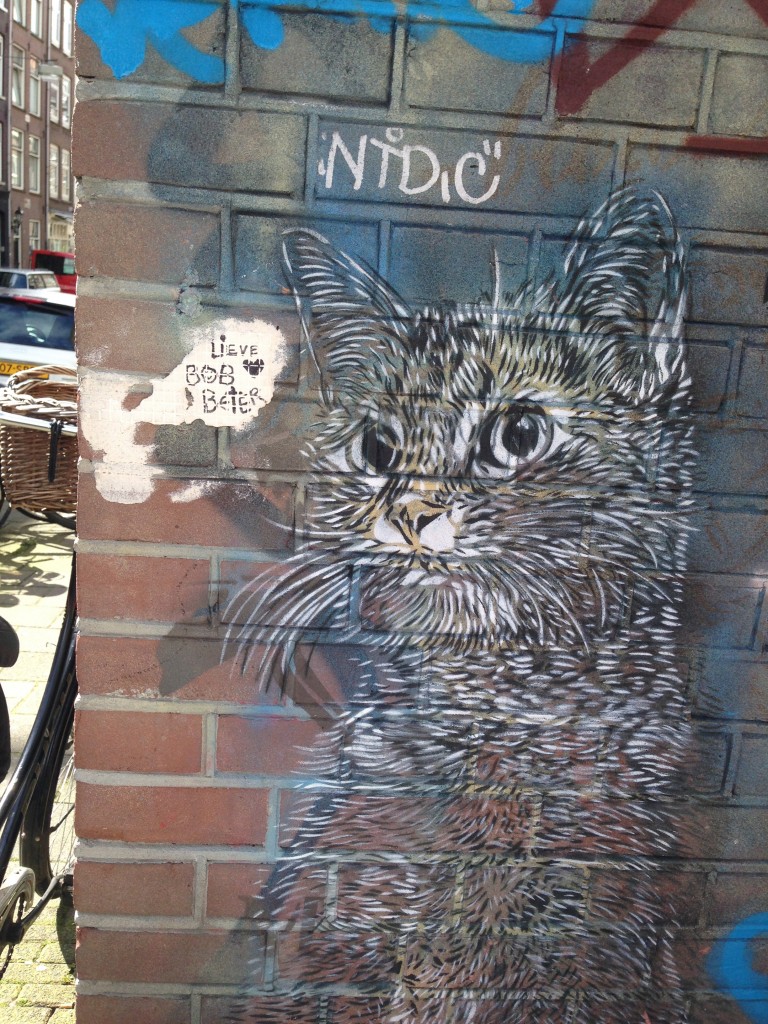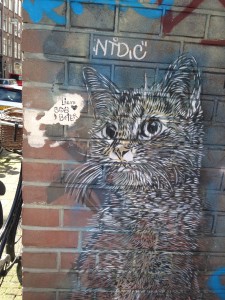 Every time I reflect that we're actually HERE, 7 hours from home by air and not planning on returning for 10 days, I'm stunned. This is a necessary trip in more ways than one!
Tomorrow, we may hit the Rijksmuseum if we get up early enough, and the day after that we're going to try to get out to see the tulips.
I don't think Gerry will be up for much bike riding (his back and bones couldn't take the riding over the cobblestone streets) but if we can rent a tandem when we're at Keukenhof I'll be able to do the heavy pedaling on smooth roads that will be better for his bones and back!