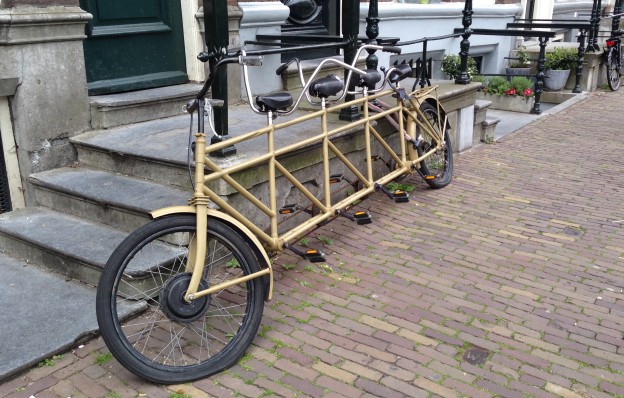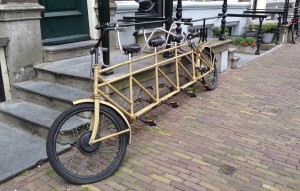 Most of the past two days has been taken with meetings and work (I can't discuss it, plans for future… I really hate being cadgy, but if it works out you'll all know about it!) and while I've been busy Gerry's been sightseeing (and resting – love that canal boat sight-seeing!)
We're both exhausted, but tomorrow's going to be an "US" day and we'll go to the Van Gogh Museum and the Rijksmuseum. I (perhaps foolishly) pooh-poohed purchasing a MuseumKart because I just didn't see us going to so many museums.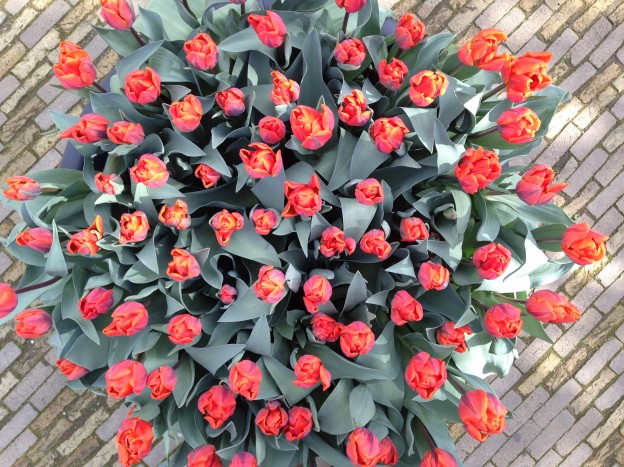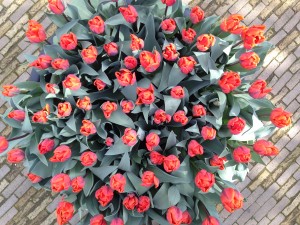 I'd hoped to use our time together for some day trips to see the Tulips, go to Delft and visit knitting friends in Swalmen, there are just TOO MANY things to do (and at €60, the MuseumKart is a bit pricey…)
In my journey's I visited a beautiful, well stocked yarn shop (amazing for such a small space, it blew me away!) near our digs called DeAfstap and met a lovely designer there named Hanneke Bezem who's written a book of knitted handbags (see it on her blog!)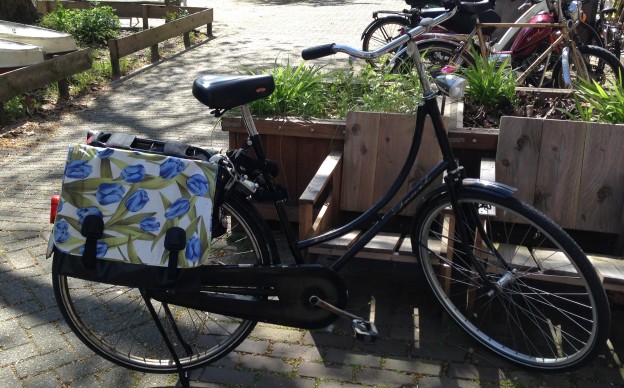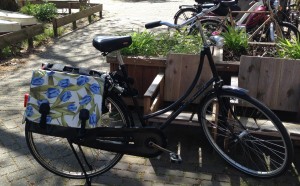 We also took advantage of the bikes that come with our room and rode a bit today (after a brief stop to repair Gerry's tire and raise the seat on my bike)
I discovered a beautiful, very well made vinyl pannier bag which I snapped up, and I cannot wait to use it back home in St. Paul! It will be perfect for shopping and running errands!
TICKET ALERT!
We have a set of tickets for 8pm at the Anne Frank Haus. We purchased them before I realized we be away on Saturday, so we can't use them. They're non-refundable, but I'd love to see SOMEONE get some use out of them! If you'll be in Amsterdam on Saturday evening and would like them, leave a comment and I'll gift them to the first commenter who can actually USE them! (See what I mean about being foolish not to get the Museumkart?)