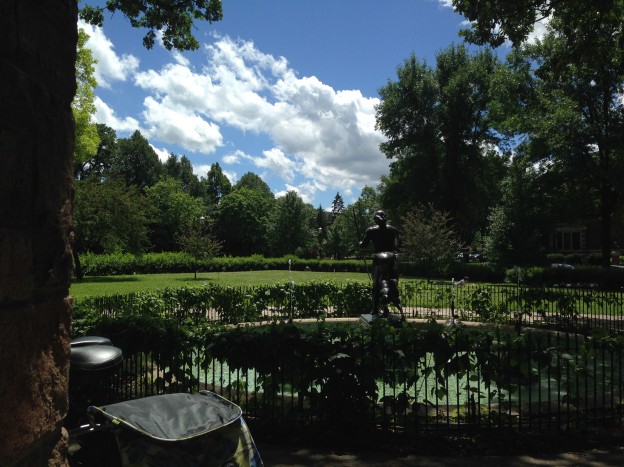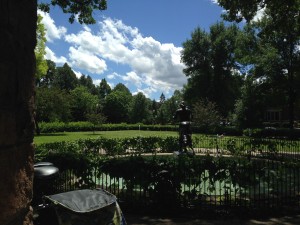 I love it here. I'm a woman who likes cold weather, and I LOVE chilly Summer evenings and sleep-with-the-windows-open nights.  I love Minnesota.
And, being a Virgo, I love home.
Being home is better than anything else to me (and I do love travel!) so this is a very special time – I know I'll be home for a few weeks and I'm in heaven!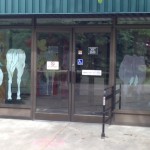 Last week I traveled up to Olds, Alberta to teach at Olds Fiber Week – which was lovely – but I am SO glad to be home, back on my bike, and getting my health back in order!
Travel really takes it out of me (out of so many of us) and it generally takes me about 1/2 the time of the trip to feel like 'myself' again.
Having said that, at the start of August I'll be teaching at the Midwest Fiber & Folk Art Fair! I'm offering 4 classes (listed to the right in the calendar area) and some are filling up very fast! If you're in the Chicago area or will be attending this great festival, please register soon so you're not disappointed!
Bolero Book
Right now I'm focusing on finishing writing the 25 patterns for my book, working up the schematics and charts.  It will be published by Stackpole books, and the samples have received HUGE positive comments whenever I show them while teaching. I'm afraid I cannot show pics of the finished items (it's in my contract) but I can give a small taste of some of the items!
I have a feeling this will be an pretty popular book; the patterns are very wearable, many of them are very simple to knit, and the yarns I was able to use are just gorgeous!
And – BONUS! – I just heard from my editor that I can have a bit more time for the pattern writing. This is HUGE because I'm dealing with a cracked tooth/abscess thing right now, so my thoughts are scattered, to say the least.
Dealing with mouth pain is not the best frame of mind for doing lots of math.
ModeKnit Yarn
In our own little corner of the knit world, we've begun a new line of colors called FLOW!
They're long-color change yarns, and we're using our established Semi Precious colors as a jumping off place – here you can see Spessartine (hand painted) vs Spessartine (Flow)  Basically I'm deconstructing the colors and layering them, separately, with the actual blending happening between the hues.
Right now we're offering selected colors, you can buy them by the ball (limited quantities, once they're out of stock they're gone until I dye up more!)
I'm open to any color suggestions you might have for blending; what would YOU like to see?