I take my vacations where I get them, and sometimes they're as short as 15 minutes.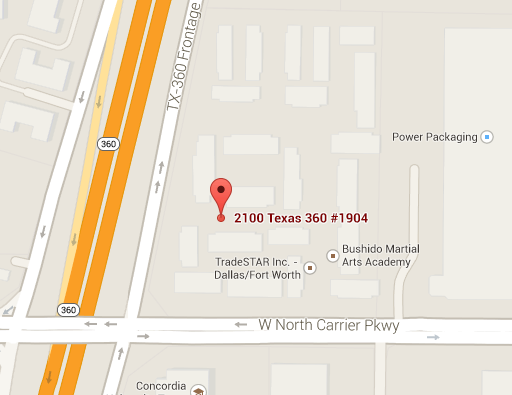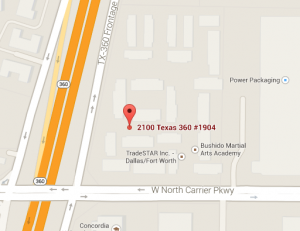 Right now I'm enjoying a mini evening vacation, here in Arlington, Texas, where I've been brought in to teach 4 classes for the Knitting Guild of North Central Texas and two classes for the Dallas Knitting Guild.
Happily, all 6 classes will be happening at the same location, a LOVELY yarn shop called The Knitting Fairy  I stopped in for a brief visit to meet the owner, Alissa, and look at her great selection of yarns! Her space is excellent, but I can see where it might be hard to find…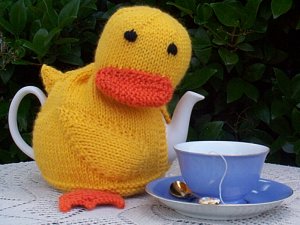 She had some lovely stuff, and when I got to my hotel room I looked up her website and was enchanted by many of her patterns, especially this adorable Duck Tea Cozy (Hmmm, who do I know who drinks a lot of tea… Moi?)
The Arlington/Dallas area is experiencing a bit of a cool down after a hot spell, and there's supposed to be rain over the next few days. That sounds JUST FINE to this Minnesota Mama who is experiencing a skin condition that doesn't react well to heat!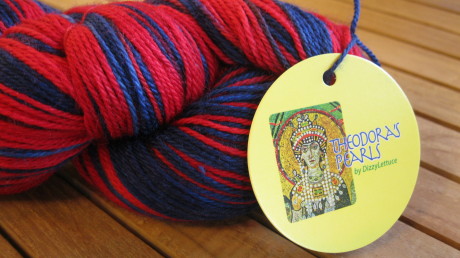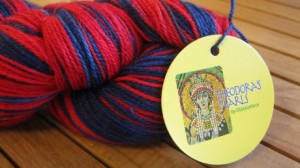 Another indy dyer named Jennifer Thompson who owns Theodora's Pearls was setting up her trunk show at The Knitting Fairy as I arrived, and everyone was drooling over her lovely yarns! Her yarn tags are pretty sweet, too!
But back to my vacation; I just took a luxurious bath, now I'm enjoying a cup of tea and some gluten free cookies in my beautiful room (okay, it looks like every other hotel room, but I don't have to clean it and that enhances it's beauty a thousand fold…)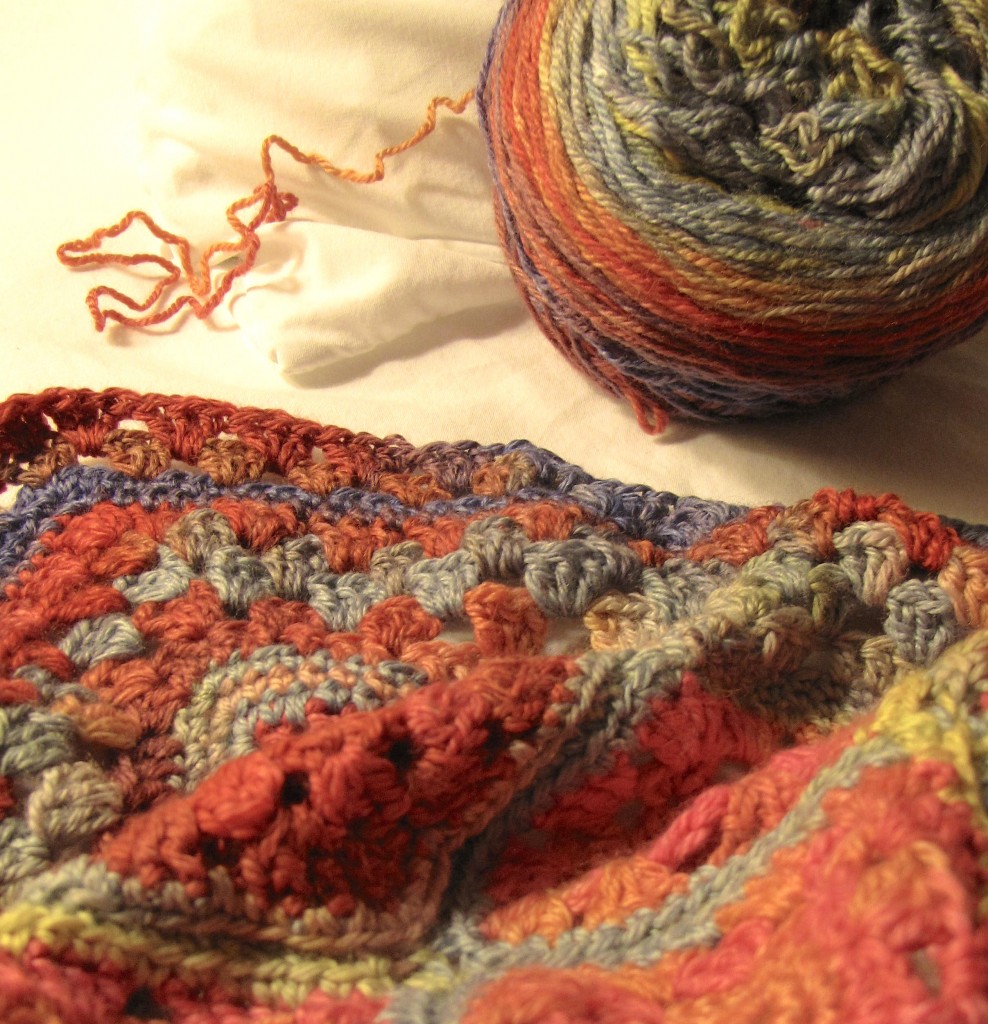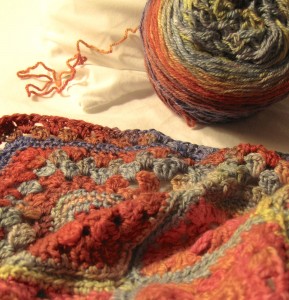 I flew First Class (the $90 upgrade was only $2 more than paying for my baggage AND a seat with enough legroom for my long pegs, a no brainer!) and enjoyed every second of it, from the way the baggage guy sat up a little straighter when he saw my boarding pass, to the PRIORITY fast lane I got to go through at the TSA to the first-on-the-plane boarding and free drinks.
I had a whiskey, I poured it into my Pumpkin Chai Latte from Caribou Coffee, yum!
And now I will continue on my current project, a crochet diddy worked up in ModeSock in Community Clinic.  The crochet in this colorway has an especially "shabby chic" look about it, doesn't it?