I'm writing this, and I'm a little bit terrified.
We're moving into the next step of ModeKnit Yarn, which is scary, but also crazy exciting. We're growing, orders are coming in faster and faster, and we've been asked to supply yarn for some pretty amazing editorial pieces.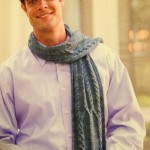 BTW, anyone catch my scarf in Downton Abbey Knits?
I am VERY proud of it, I think it one of my best small pieces!
We're on the cusp of hiring our first person, although we're not certain how quickly we'll be able to do it, or for how many hours per week we'll need them. Just facing this as a necessity in the near future is both daunting, and very exciting.
Our plan has always been slow and steady growth, which I believe we're accomplishing. Next step, slowly and intelligently (?!) bringing on wholesale accounts (that's our 2105 goal!)
This weekend a friend of Andy's, the young woman who was in charge of their 52-day Arctic expedition and a fiber enthusiast, came by to help me dye and learn the ropes.  We worked REALLY well together, she's at that, "looking for some part time work" phase of her life, so we're hoping we can make this happen on both ends!
It feels SO ODD to befriend someone who is your daughter's friend, good, but also just a bit surreal.
NEW CAR
Since our home invasion / car theft (it sounds SO much more dramatic than it was when put that way!) we've been car less.  I try to get around on bike, and we've rented cars here and there over the past month, but for the most part we've been walking and taking the bus.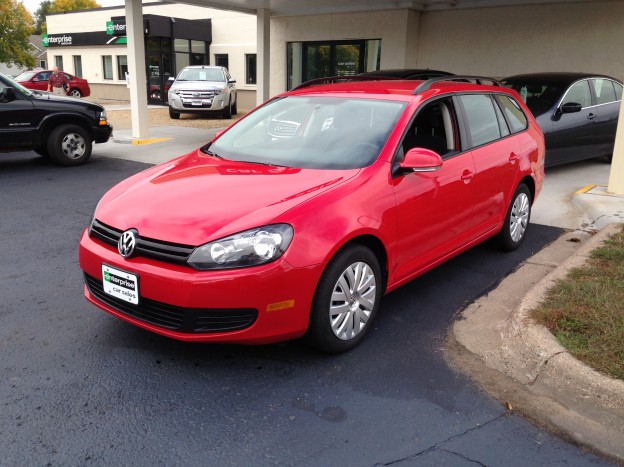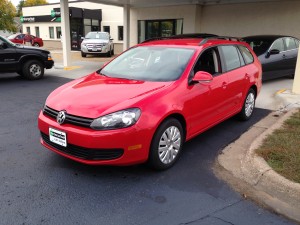 As of yesterday, we are CAR LESS NO MORE!
We purchased what has long been our dream car! A VW Jetta Sportwagon, and we're over the moon!
When we decided to become a one car family 3 years ago and sell both cars (relying on mass transit and biking for many of our errands, using the car for big shopping trips, etc.) we looked at a 2012 Jetta, but at $22K it was out of our range, so we settled for a Hyundai Elantra (not a bad car, nice for us) and at $16K it was a good economic fit.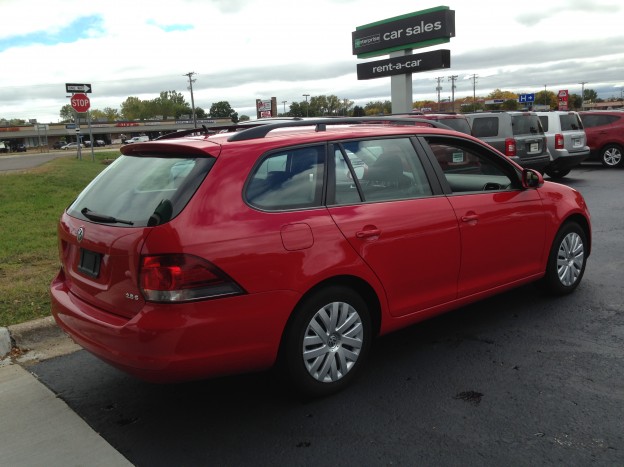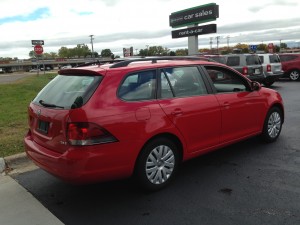 At Enterprise Car Sales we test drove a few cars in the $10-13K range, then as we were walking around we noticed a 2013 RED Jetta that had JUST been brought onto the lot. I compelled Gerry to take it for a drive, we BOTH loved it, but we couldn't  bring ourselves to say yes.
After we left Enterprise, we visited several VW places in the Twin Cities, and the looks on the faces of the salesmen when we described the car (low mileage, 2013) told us everything we needed to know; the car was an amazing deal at $14K.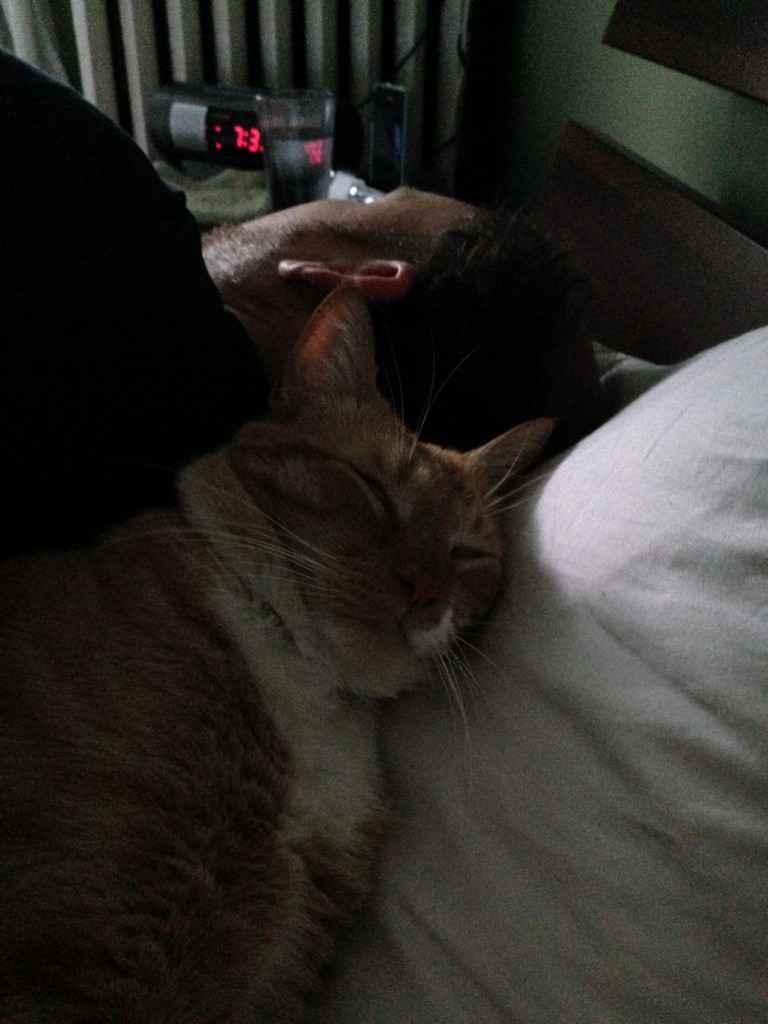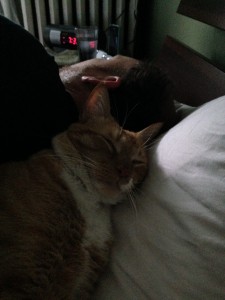 So we did the math and worked out that with the settlement from our insurance, our car payments would be almost the same (within a few cents) of what we'd been paying for the Hyundai.
So, lucky us!, the car was still available and Monday was spent driving from dealership to insurance company to bank to dealership, then home with our new car.
The fact that this was a car we WANTED so my several years ago, and now HAVE (except a year newer) feels as if it's a bit of payback for dealing with the whole theft thing. The stress was nuts, anyone who's had a break in knows that, so this feels like a bit of a reward.
Gerry's off driving the car now. I'm so happy for him (he's LOVED VW's forever, he sighs when one goes by…) and happy for us. It's a great car, we just have to be careful about speeding tickets!