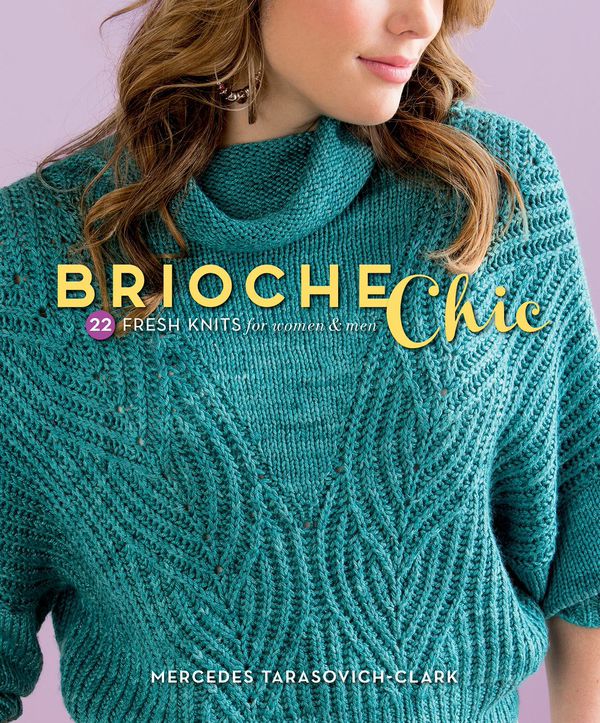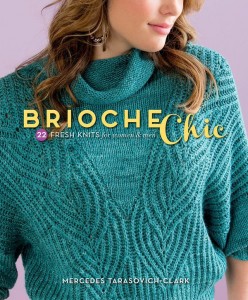 I have played around with brioche in my knitting life, and I will admit that in the past I have not been the biggest fan of this intriguing way of creating a rich, deep fabric with yarn and needles.
Perhaps it's because I'm gluten free?
I'd read articles by Nancy Marchant, which were fascinating, but never really grabbed me the way that Mercedes Tarasovich-Clark's new book, Brioche Chic, has sparked my imagination.
Clear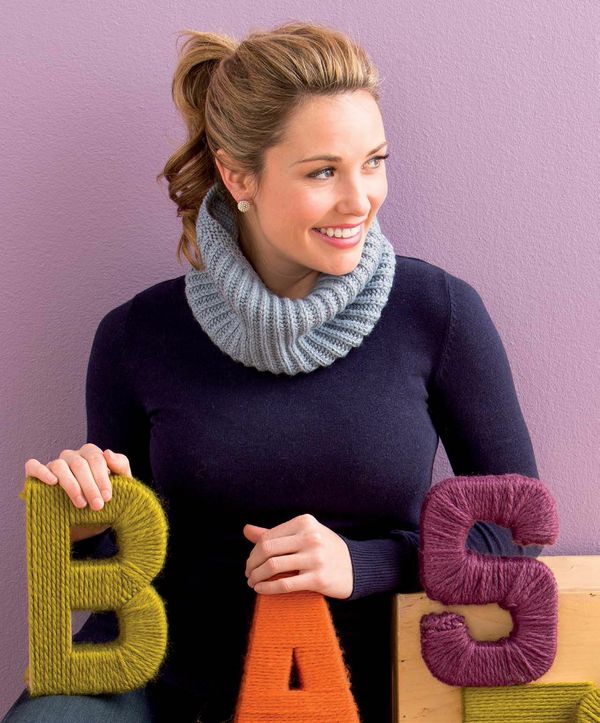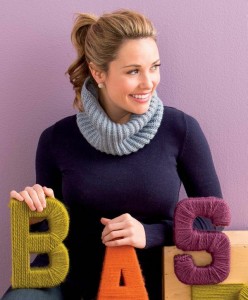 Brioche can be a complex subject, and Mercedes breaks down the process of creating lovely one and two-colored brioche in simple, easier to comprehend bits.
The book itself is bright, light and cheerful – which would make it a terrific gift for a knitter on your list who is ready to move into a new technique – with very clear illustrations, many charts (love that!) and excellent photography of the garments and details.
The book is also available as an ebook, which I love because it allows the knitter to make the text large and the charts even larger as I knit!
 Fun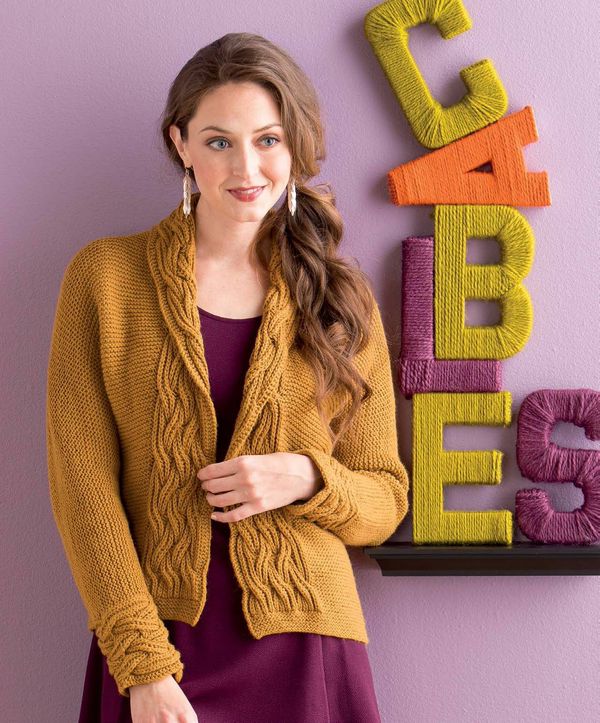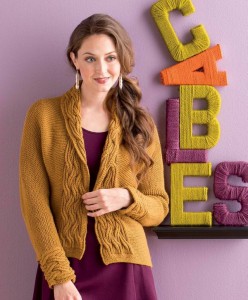 I loved the patterns in this book!
Ostensibly a technique book, it's really a book of amazing patterns that just happen to be worked using the brioche technique.
I especially loved the accessories sprinkled through the book, although I may be giving the Lattice Edged Cardigan a go (I'm DIGGING that lapels/collar simple shaping!)
Intriguing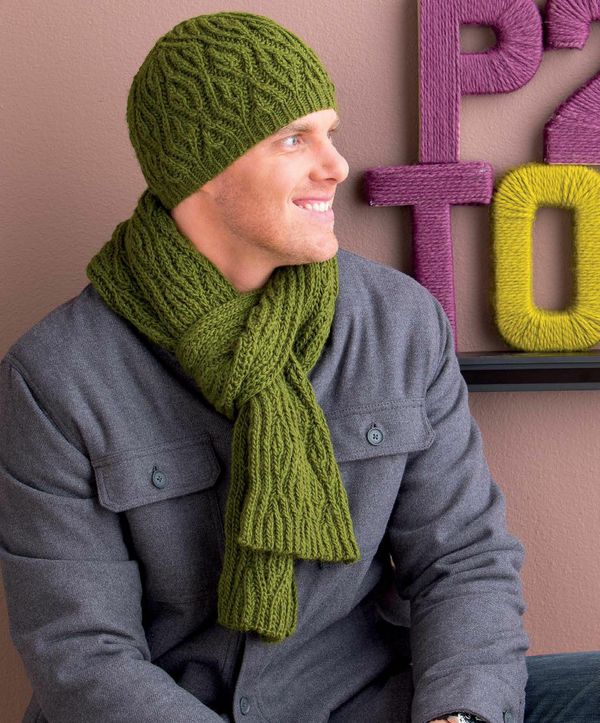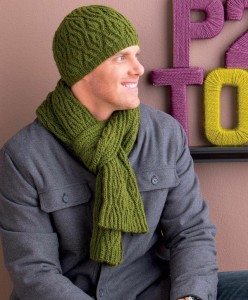 The use of 2 colors to show off the beauty of brioche might actually make this possibly-daunting technique more accessible to the average knitter than they might think!
In much the same way as when working double knitting, two colors makes the technique pop!
I feel the same could be true of brioche. This seems especially notable in the deceptively simple Colorblock Pullover.
Yarns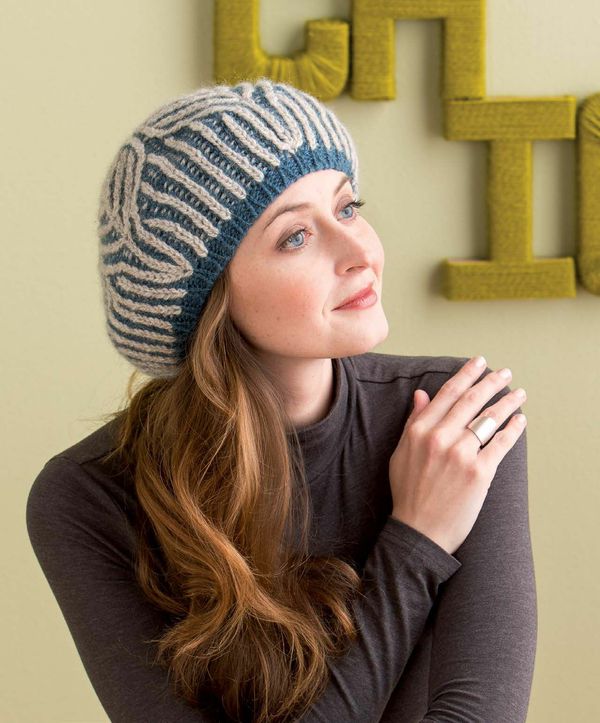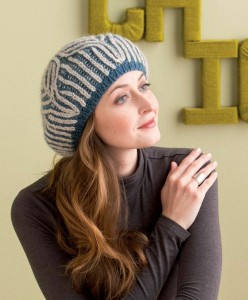 Mercedes has done a wonderful job of marrying lovely, well-matched yarns to the projects.
(I especially loved the O-Wool (Flame Cable Scarf & Hat), and the Fancy Tiger Heirloom Yarn (Star-Crown Beret)
With a background as a shop owner AND a yarn dyer, Mercedes is well placed to fit the best yarn with the appropriate pattern, and it shows here!
The Down Side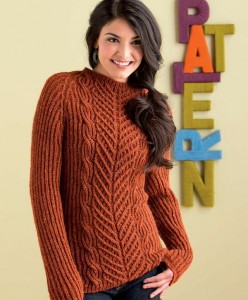 Having said that I love this book – and I do – I don't think the charts are as helpful as they might be (and I'm a chart LOVER!)
I felt a bit intimidated by the charts, which is a very unusual feeling for me.
However, I'm not sure there IS a way to make Brioche Charts less formidable.
Perhaps that will be Mercedes next book…
Simple Charted Brioche!
Giveaway
I'd like to give a copy of this book to a happy reader, simply tell me if you've ever tried Brioche, and if so, how did it go for you…?
Leave your comments in the section below, anyone who comments is eligible (even if you've never worked Brioche, leave THAT as your comment!)
I'll be determining the winner this coming Saturday, and will announce it on the Blog on Monday.  So comment away – and good luck!