So something kind of cool happened this week…
I saw a tweet from The White House (known henceforth as TWH) asking folks who'd like to be invited to a holiday event at TWH to apply online.  I did, thinking, "They'll NEVER invite me!"
Well, they did.
Apparently they tried to contact me several times, but for some reason our phone wasn't connecting
The woman at TWH said it might have been because their number comes up as 'blocked' so depending on folks' settings, it might not go through – odd…
We certainly have no problem getting a ton of 800 spam calls!
On Friday they emailed me, I didn't get it until late in the day (annual ModeKnit Yarn holiday lunch at Kyoto Sushi …) so it was pretty late on Friday when I learned we were invited for Monday. Yikes!
Even if I weren't someone who'd jump into a car and drive 16 hours without blinking an eye
(and I am), this seemed like too good of an opportunity to pass up.
I am allowed to bring one person, so it was between Gerry and Andy. The event was explained to me as a 'decorating & craft event' (apparently my knitting/craft chops AND my numerous twitter followers put me up on the potential invitees list..) I'm told we will me making Christmas ornaments!
Gerry insists that it's really more up Andy's alley, Andy insists that Gerry should go – and Gerry won. Andy's going with me.

The problem was, this semester Andy had only two final exams, and they were both on Monday. Yikes again. Fortunately her professors are VERY understanding and one is allowing her to take the exam on Sunday, the other later in the week.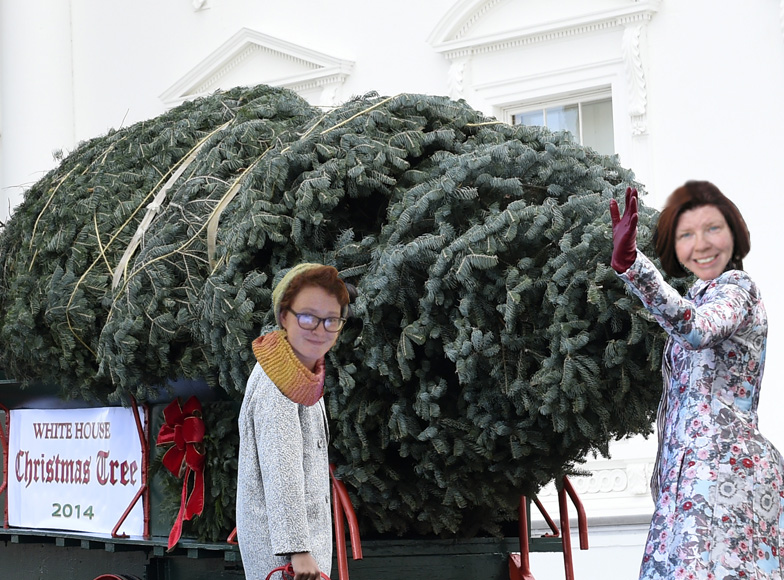 Max was originally going to join us, but he confessed to us today that he just has too much he feels he needs to do at the end of his semester, and he's helping a friend with a project at SPNN (where he has a part time job) AND he had a pretty important debate meet today (where he came in SECOND – which is amazingly good)
We allowed Max to bow out of the event and stay at home. I've learned that when Max has a strong feeling about not participating in something, it's really best to trust his gut. Every time I've forced him to do something he wasn't really into, something has gone terribly wrong.
Return with me now to the dreaded 'Lyme Disease Summer of 2011'
after I forced Max to go to camp in the Boundary Waters.
Bad mommy.
Plus, the pets are VERY happy that he's staying.
We're doing the trip in stages, tonight we're in Beloit and I used some Hilton points to snag a $40 room at Hampton Inn (SUCH a lovely room!)  Tomorrow we pick up Andy and continue to DC, where I'm using Starpoints for two nights at a nice hotel in Arlington. It's such a bonus to be able to use different membership club points to make this (hotel-wise) an almost-free trip!
I have to give a nod to Awardwallet.com, they REALLY help me keep my different memberships straight and monitor how many miles I have in 25 different programs. I find I'm able to use my points much more efficiently when I can access them so easily!
So while Andy and I are at the White House, Gerry will be exploring the Smithsonian. Then we'll meet up late in the day and have dinner, perhaps look at the lights, and sight-see.  Tuesday we'll have some time before we have to head back to Earlham to drop Andy off, we'll stay overnight so she can take her exam, then we'll all come home together.
Did I mention I'm getting a tooth pulled on Friday?
I wanted something to take my mind off of it, and this will certainly do that!
Apologies for the lack of book review – I promised two reviews this week and I'm afraid I'll be lucky to get ONE done!  I can't say I didn't ask for this – I filled out the online request form – I just never really expected it to happen (and so QUICKLY!)