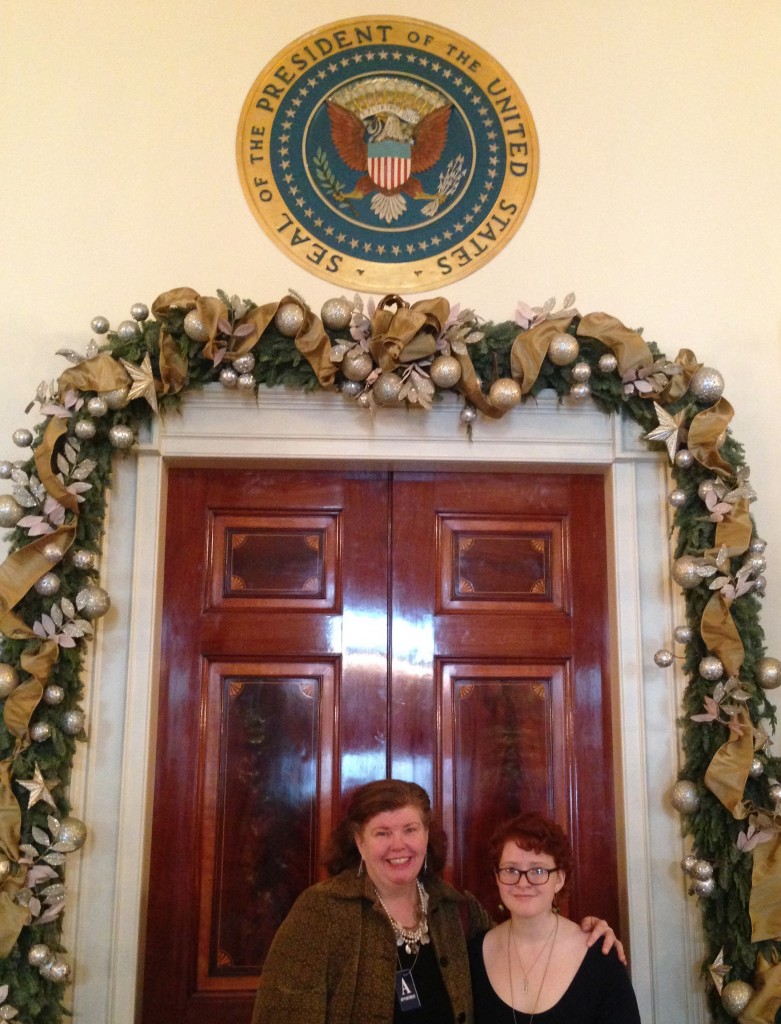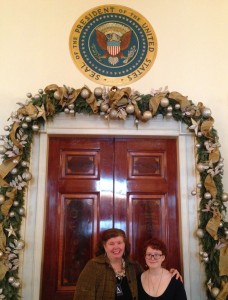 I'm still reeling.
Whirlwind doesn't BEGIN to describe the events of the last week! First, the facts: I got invited to a sort of "Tweet Summit" at the White House. It was 99% unexpected…
(I actually DID apply to go when I saw a tweet about
the event by @WhiteHouse, but I didn't really
think for a moment that I'd be in the running.)
It was an opportunity for the people behind the scenes at The White House to meet with a group of folks who are known to be very active on social media.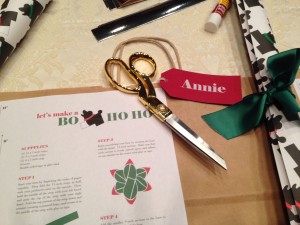 I guess I fell into that group (THANK YOU friends & readers of my tweets & blog!)
I was SO excited to be invited.
It happened much more suddenly that I expected. When I got invited, my first impression was that it was a sort of 'family event' and that our whole family was invited.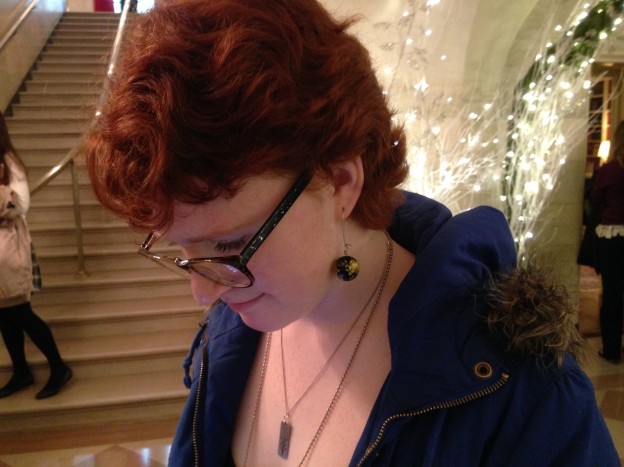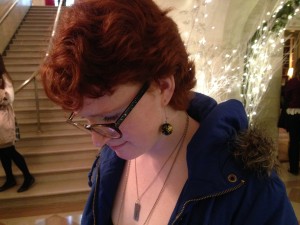 Unfortunately, I misunderstood  It was more of a business / public relation than a family event.
However, the very kind folks at TWH allowed me to bring a guest when they realized that Andy is also an active social media person, AND part of an excellent demographic which happened to be underrepresented at this event.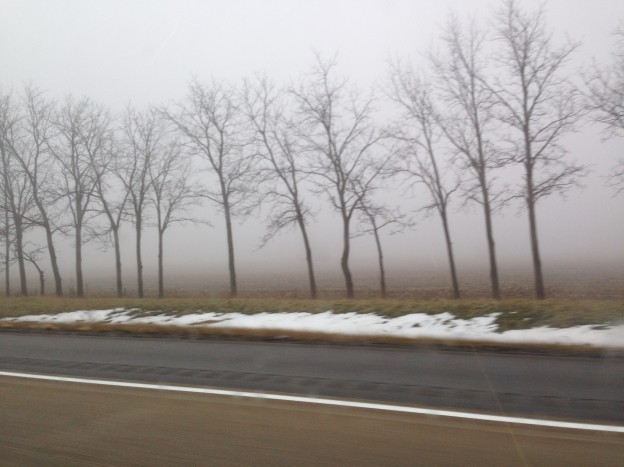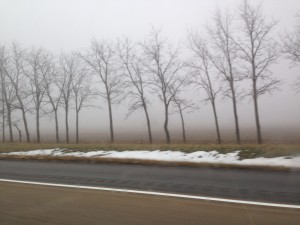 Gerry didn't want me to drive to pick up Andy at Earlham and on to DC alone, so he insisted on coming and sharing the driving burden. And it was INSANELY foggy both there and back, lots of white knuckle driving!
We wanted Max to come, too, but the suddenness make this impractical – Max had finals, too, papers to finish and a big project at his after school job (St. Paul Neighborhood Network) that he wanted to do well, so he opted to stay home. We missed him!
This slideshow requires JavaScript.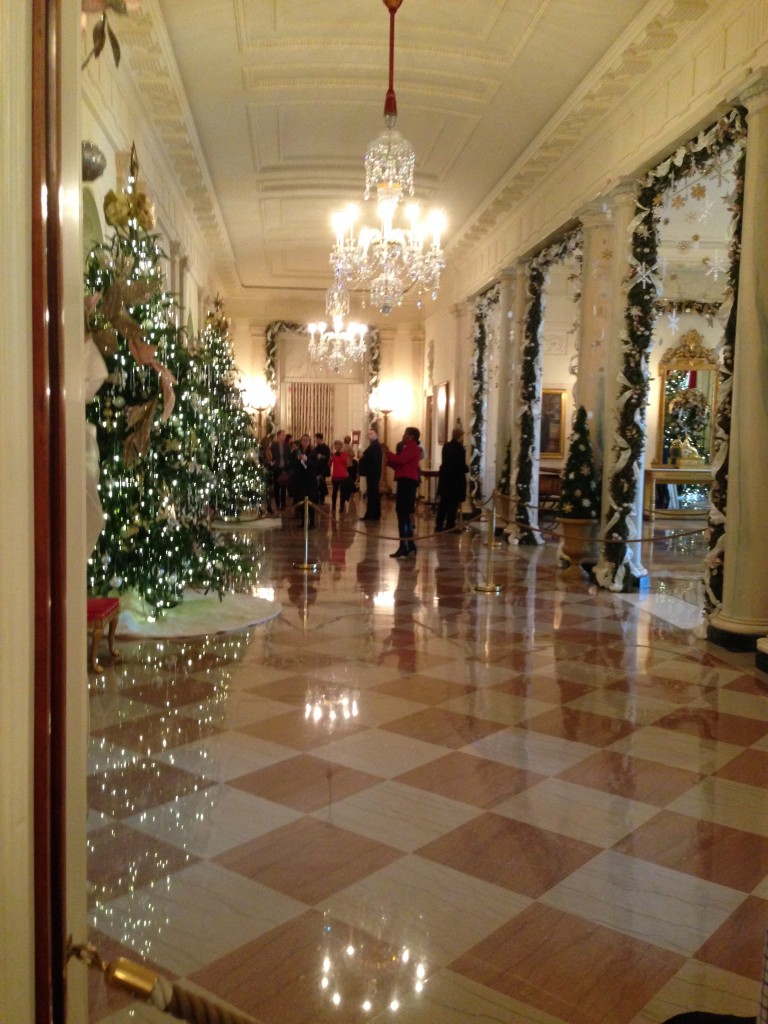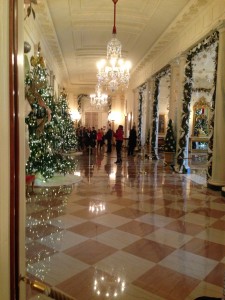 What The Event WASN'T
We did not meet POTUS, FLOTUS or DOTUS
(Doggies of the United States)  Dang.

We didn't get lunch, but we DID get delicious cider and cookies (I brought some home for Gerry & Max)
What The Event WAS
A chance for folks involved in social media to visit & learn about The White House
An opportunity to meet White House staff who explained to us

How White House events are put together
How 'average folks' (like me!) can attend events like the Easter Egg Roll, tours, etc.
How the large staff works together to make these events spectacluar!

A crafting opportunity (probably another reason I was asked to come!)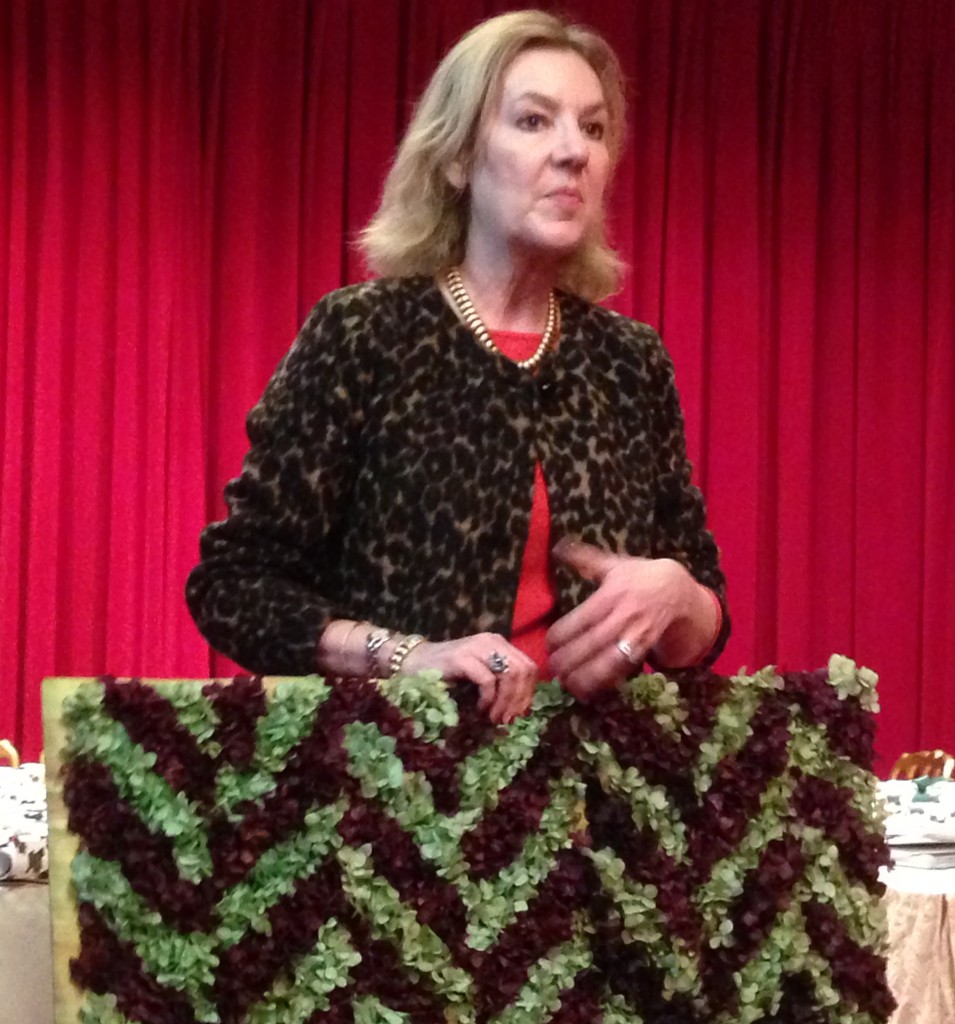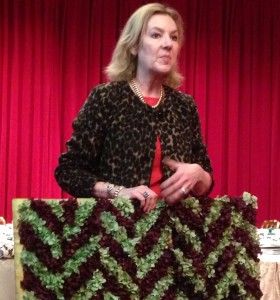 We were given talks by many interesting folks, the first part of the day was spent discussing the social media strategies TWH uses to present their messages to various audiences.
For instance, I follow a lot of folks on Twitter, but one of my favorite accounts to read is @ObamaFoodarama. That lets me, a food lover, to see a different side of The White House.
By utilizing twitter to present different sides of The White House in this way, the social media staff can allow the average citizen to feel a bit more connected to the goings on of what is, essentially, OUR house.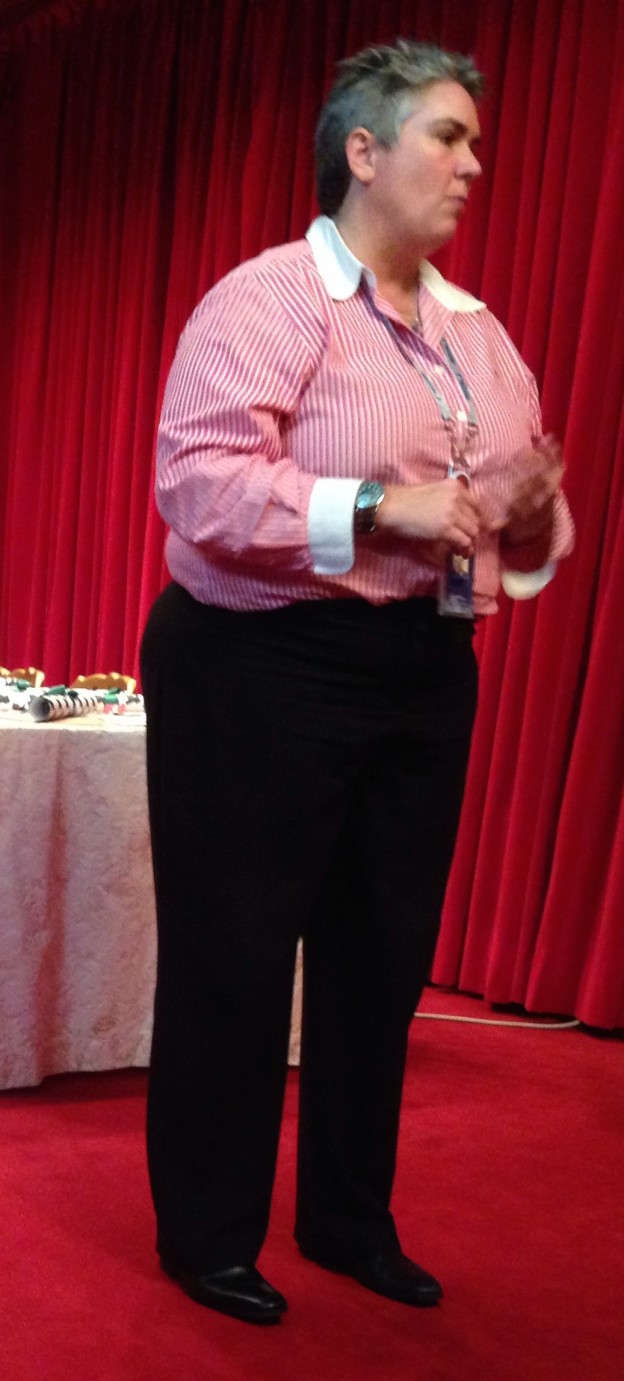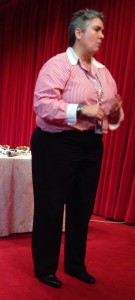 Hands down, the most impressive person we met was Ellie Schafer. She was absolutely brilliant. The love she has for her job and her passion for presenting The White House to the world in the best way was infectious!
The room came to life as she was speaking, and I felt she was the best advertisement for the type of person we'd like to have heading the visitors office of OUR house.
She explained that The White House is a residence, an executive office AND a museum, I hadn't thought of it in those terms.
I LOVE DC!
DC is one of my favorite places.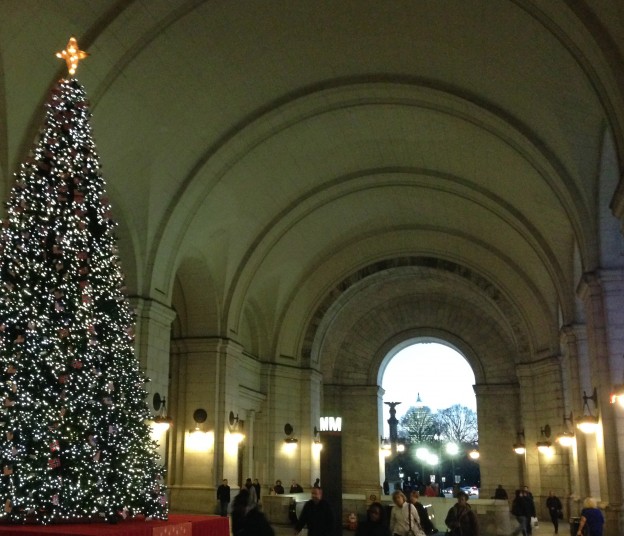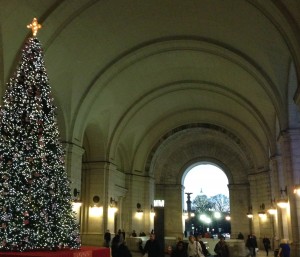 My first adult visit was when I was an intern with WNET in NY
(I got to fly a TV proposal down that needed to be turned in the same day it was finished, interns get to do the most unlikely things…)
It was spring, and I absolutely fell in love with the city. I've been back many times since then, most memorably when I was working on the Million Mom March for Gun Safety in 2000.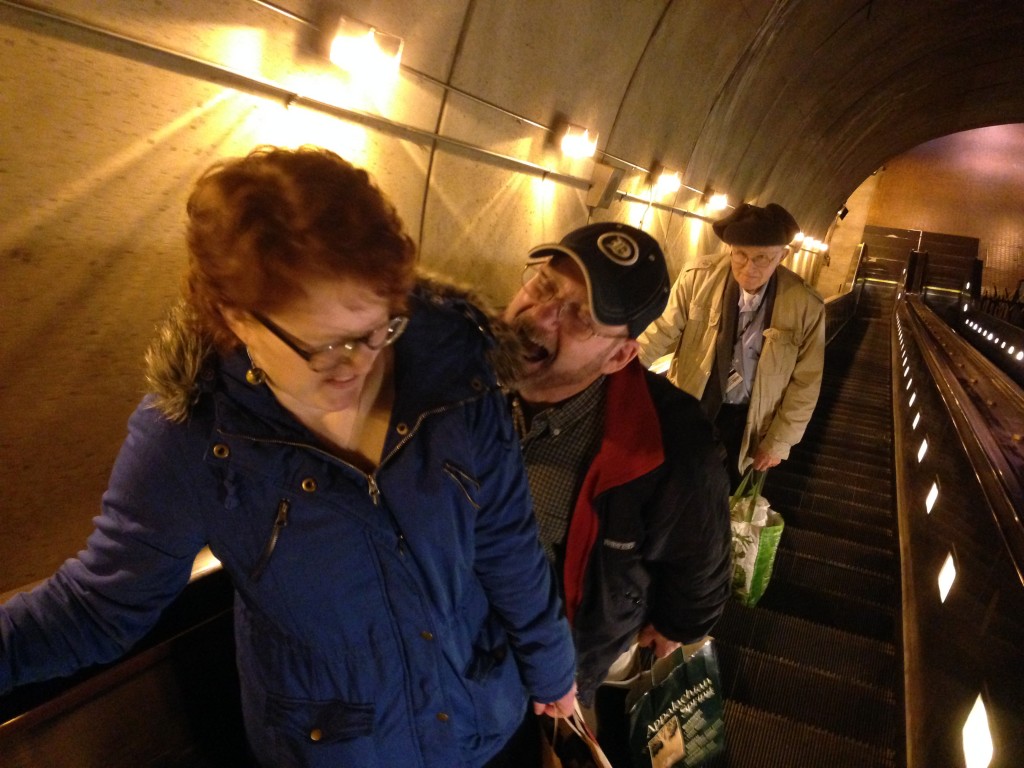 If I have any regrets about this particular trip, it was the physical difficulty for Gerry of sitting in a car for so many hours.
He insists it's pretty much what he'd be doing at home, but I think he'll be resting a bit over the next few days.
However, he started planning a SECOND family trip to DC on the way home!
This time we'll take Max, too, and we'll be able to spend more time and visit more museums!
In other news, Max came in 2nd in his Debate Meet on Saturday! GO MAXIE!!
BONUS
To see a funny video I took on the Metro Subway, click here!