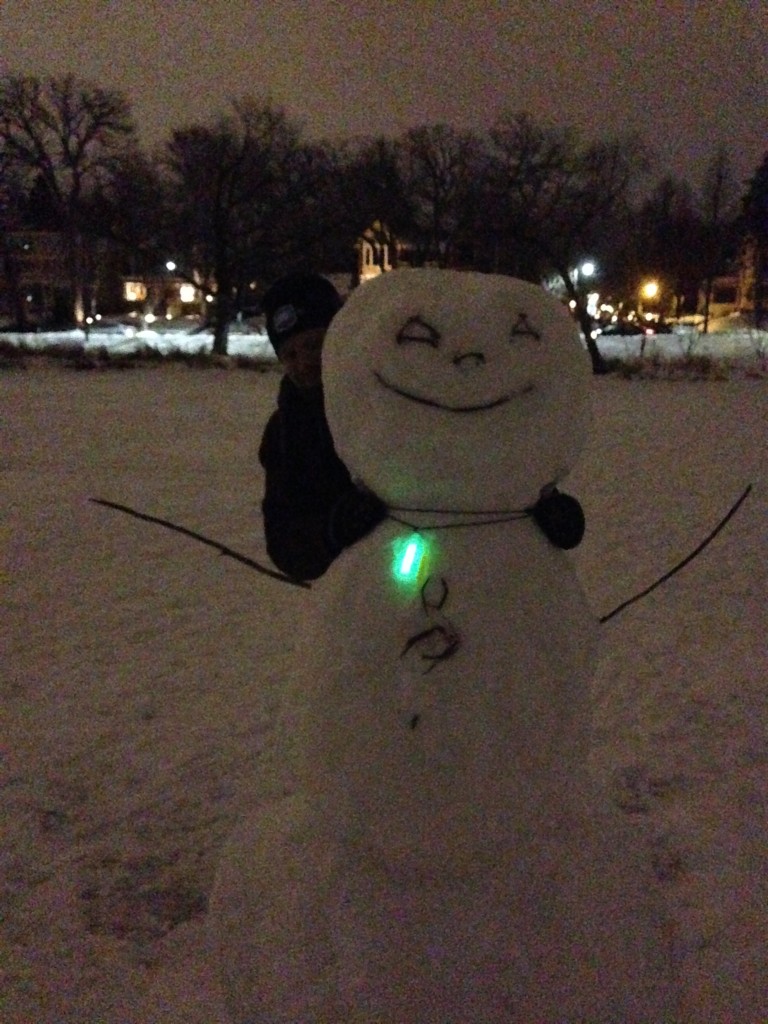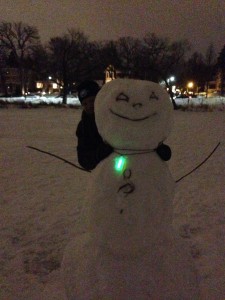 I love Winter.
I know many folks don't, and I don't love EVERY aspect of it, but ever since I was a kid I really thrived during the Winter months. I'd hunker down and read books (I was the kind of kid who would read from sunup to bedtime if allowed!) and then I run outside and build huge snow forts with my brother and our friends.
We lived in Toledo, which gets a fair amount of snow. We get the same kind of lake effect snow as Buffalo, NY, just not quite so much of it. Usually.
So Winter here in Minnesota, although annoying at times, is something I love.
Last night I loved it even more!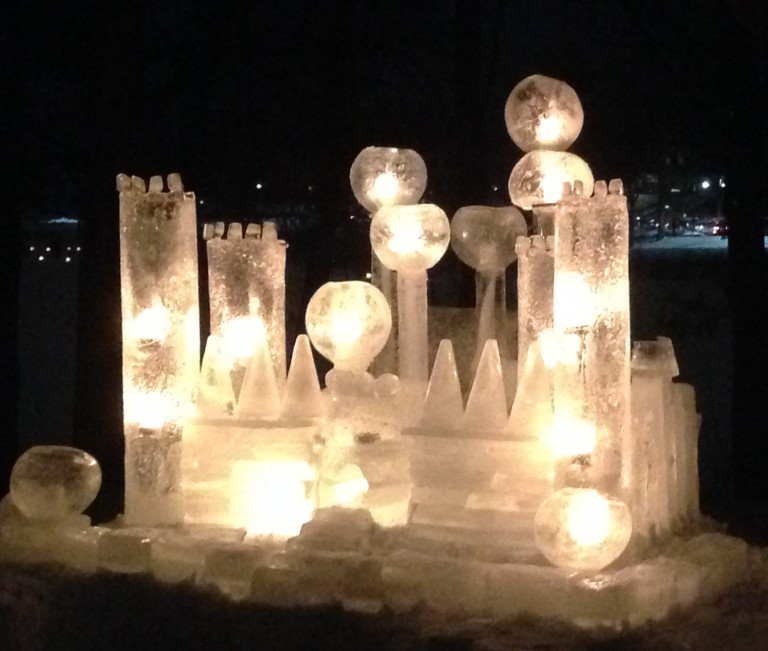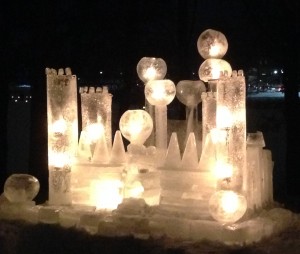 There are a LOT of Winter activities up here; we have the great gift of KNOWING that there will be snow pretty much whenever we need it in the Winter months, so — Minnesotans being outdoorsy & athletic types of folks — there are many festivals and events to make the season glow.
One that I'd heard of, but hadn't participated in, was the Luminarie Loppet.  I was under the misconception that it was for cross-country skiiers only, so I never bothered to register.
Finally, this year, I discovered that the candle-lit course around Lake Of The Isles in Minneapolis is for WALKERS as well as skiiers!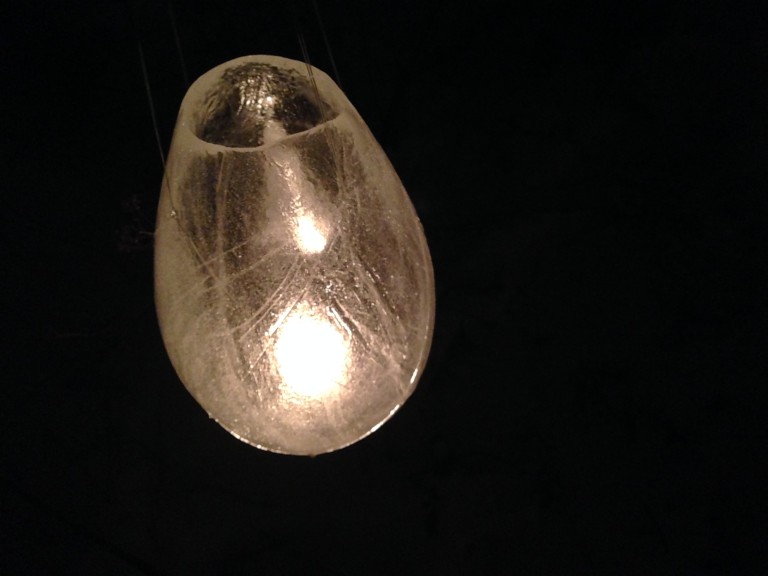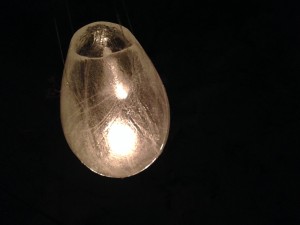 The registration fee was steep for us, it's no secret that with one kid in college, one on the way and a single income we're stretched pretty far. So the best way around that barrier is volunteering!
I signed myself and Max up to go hand out KIND bars at a booth on the route, and thus earned us the glow-sticks that are required to traipse around the course.
The Setup
Minneapolis is the "City of Lakes" because it's full of – well – lakes!  In the Summer they're full of swimmers and boaters, but in the Winter they freeze over and all kinds of sports take place on them! Lake of the Isles is in a beautiful area of Minneapolis, and there are two small islands in the lake (hence the name.)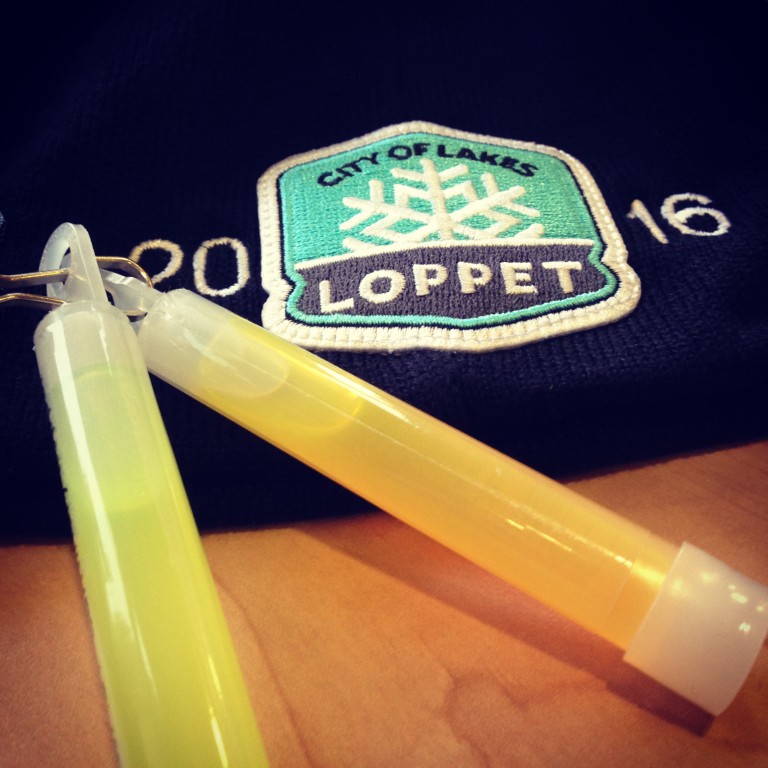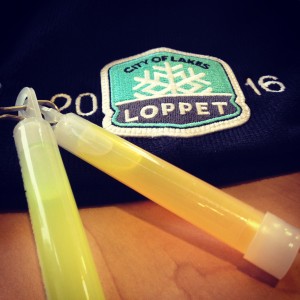 In the week before the event, volunteers for the Loppet pull water from the lake and fill 50-gallon pails to freeze.  Then other volunteers take the huge, round "ice cubes" and drill holes in them to place a candle.  (This is not unlike what I did for Max's Bar Mitzvah a few years ago, just on a MUCH larger scale!)
These luminaries are stacked in various ways to create sculptures, and artists from around the area also create beautiful ice-formed creations that are strewn about the course.  Then folks who've registered for the event pick up their glow-sticks, and walk (or ski) around the entire course.
There are various stations to get hot chocolate, listen to live music, have a beer, or watch fire dancers! One of the islands is turned into a sort of 'fairy land' with a lot of sculptures and lights in the trees.  The amount of work that goes into this is staggering, almost all of it volunteer!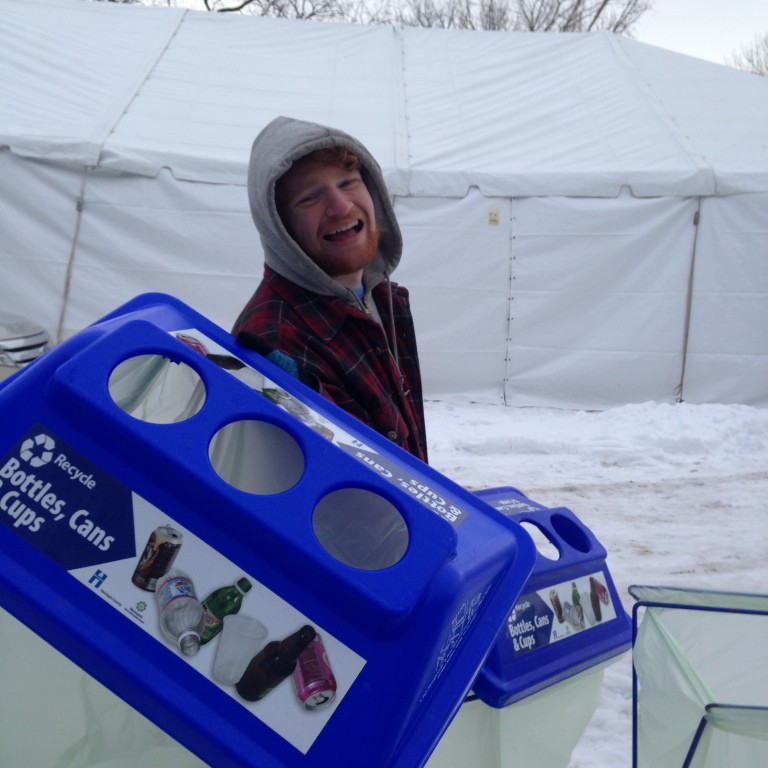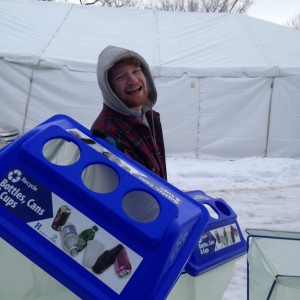 Max and I showed up early to see if we could help, and they put us to work assembling garbage & recycling containers and putting them about. Then we went off to have dinner and returned to our assigned location.
Our job was to 'prep' about 100 cartons of KIND bars, which we did with a very nice and funny "Brand Ambassador" from KIND. After we'd finished our work, we took the time to stroll as much of the course as I was able (walking can sometimes be hard for me, sometimes the cold makes my fibro act up) and then we watched the fire dancers for a while, then came home.
At many points around the lake braziers are set up with hay bales surrounding, and there are fires and companionship wherever you want it.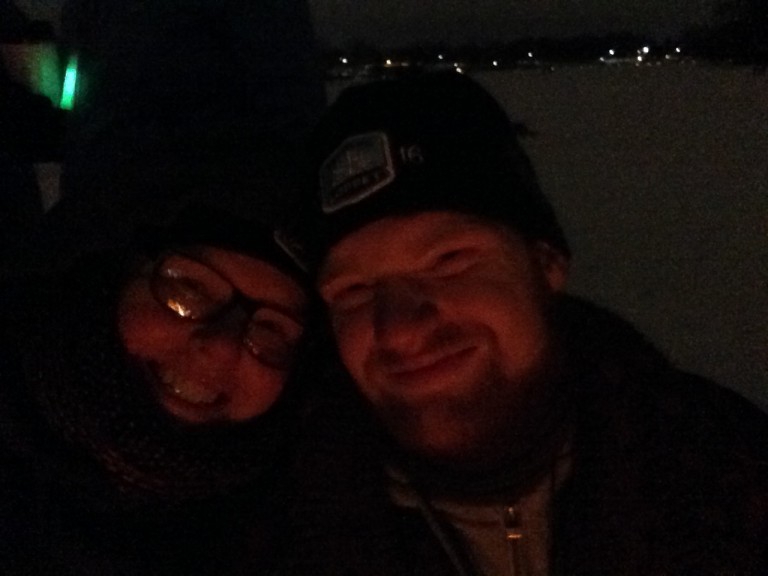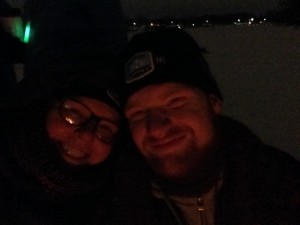 It was a glorious night. It was so special, so lovely, and so wonderful to do it with my son. Both of us are very aware that after this year he may not live at home again, and I think we relish every moment.
If you are near the Twin Cities, take part in the Luminarie Loppet next year!  There are also MANY, MANY other Loppet activities (races, etc.) but those are too athletic for me! I just like the lights!