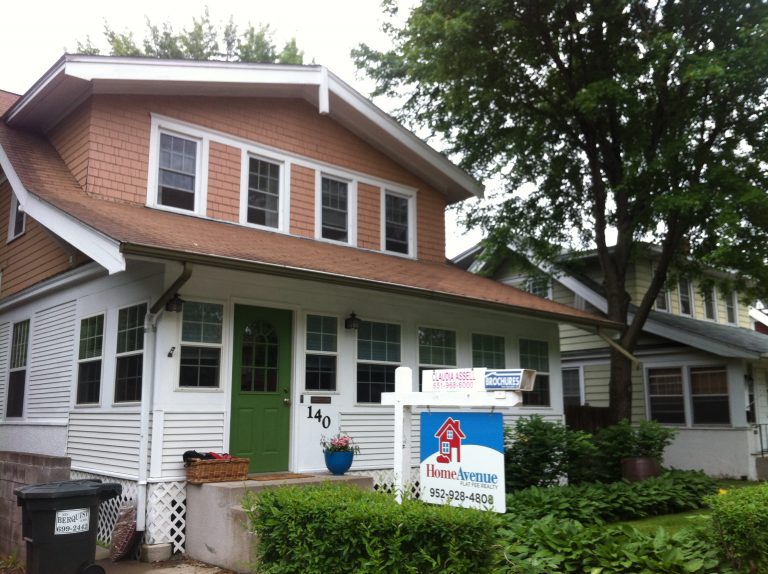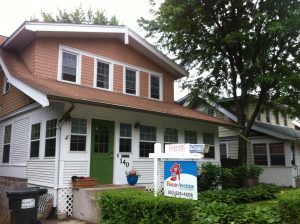 I haven't written much about the #HomeSaleFixUp, mostly because we're actually IN the buyers-looking-at-the-home portion of the process, and it can feel so demoralizing, that I just didn't want to write about it much.
We put the house on the market on June 1, and we've had A LOT of interest. We're showing the house an average of once a day, which means we need to keep the house looking tip-top (hard when you're trying to run a messy home business and living with three cats, one dog, two teens & a tinkering husband…)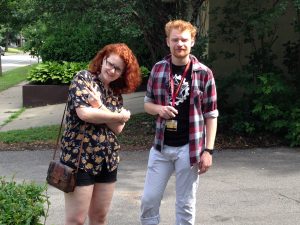 But overall it hasn't been unduly difficult.  We find reasons to scoot out of the house when folks want to see it  (shopping, picking up dinner, going for a bike ride) and Jasper's never HAD so many long walks.  Max's habit is to take him out for an hour-long walk whenever we need to leave to show the home.
Sometimes we'll pack a lunch and go sit in a park and enjoy ourselves – we keep a blanket in the back of the car just for that reason.  We think the house is showing well, we've had a lot of good comments and the home is consistently rated 3-4 on interior & exterior appearance (out of 5)
The main problem seems to be the busy street, which we always knew. It was a consideration when we purchased the home, we thought long and hard about it, but I can honestly say that in nine years it hasn't really been a huge issue in our lives.  But every family is different!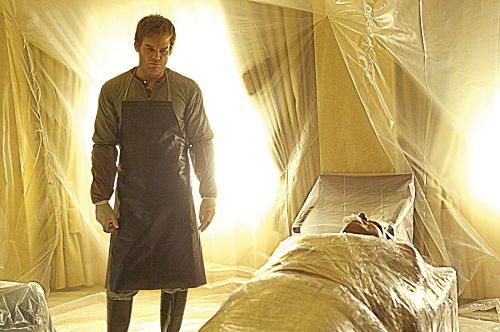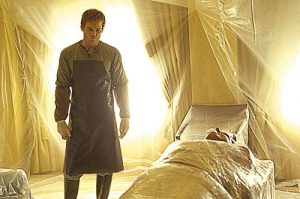 I'm becoming quite skilled at dyeing yarn in a teeny-tiny space, only using as much room as absolutely necessary and doing everything over washable rugs and with plastic draped around the walls.  My friend Deb likened it to Dexter's "Kill Room", which is more truth than poetry when I'm dying those bright reds.  I'm DEFINITELY more careful than I was when it didn't matter how the room look when I finished! I'm also really glad that when I painted downstairs, I used deep, saturated colors.  If I DO spill, and wipe it up, it's not as much of a tragedy as if the walls were white!
I just finished dyeing up a large order for Bijou Basin ranch, before that I was rushing to fill orders that had been placed while Kathleen and I were on the road.  We're getting more and more wholesale accounts, which is amazing and great, and which also means more dyeing (which is also great!)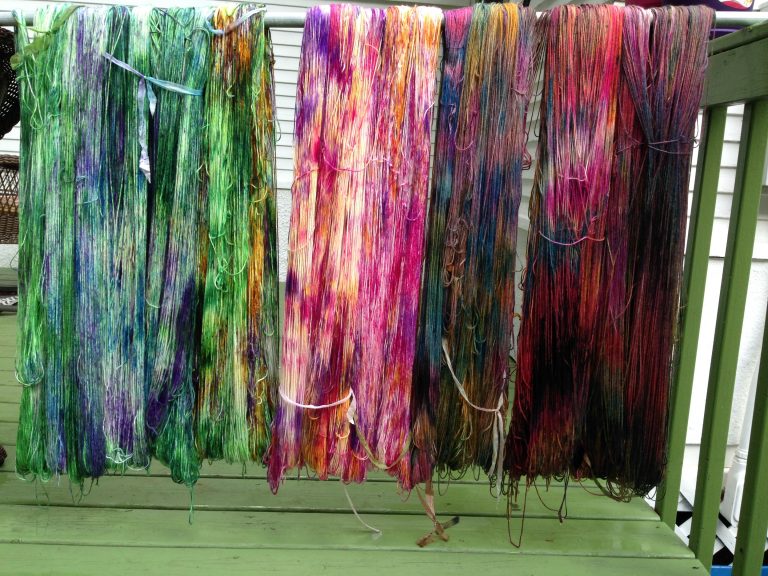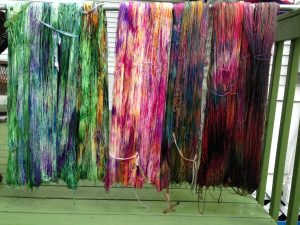 Mostly I'm trying to get a lot of yarn ready for our trip to Stitches Midwest in early Aug in Schaumberg, IL.  We're excited to give it a second go, and see how it all pans out this year.  It's DEFINITELY the easiest show to load into and out of (we can pull right into the show area!)
After that is finished, we have a trip to the Michigan Fiber Festival in late Aug.  I have taught there and I LOVE this festival,  I'm thrilled to be teaching there again!  It's such a lovely event, the atmosphere is amazing and it's in the sweet little town of Allegan, MI.  Kathleen's never been to Michigan, so it's a great introduction to the state for her!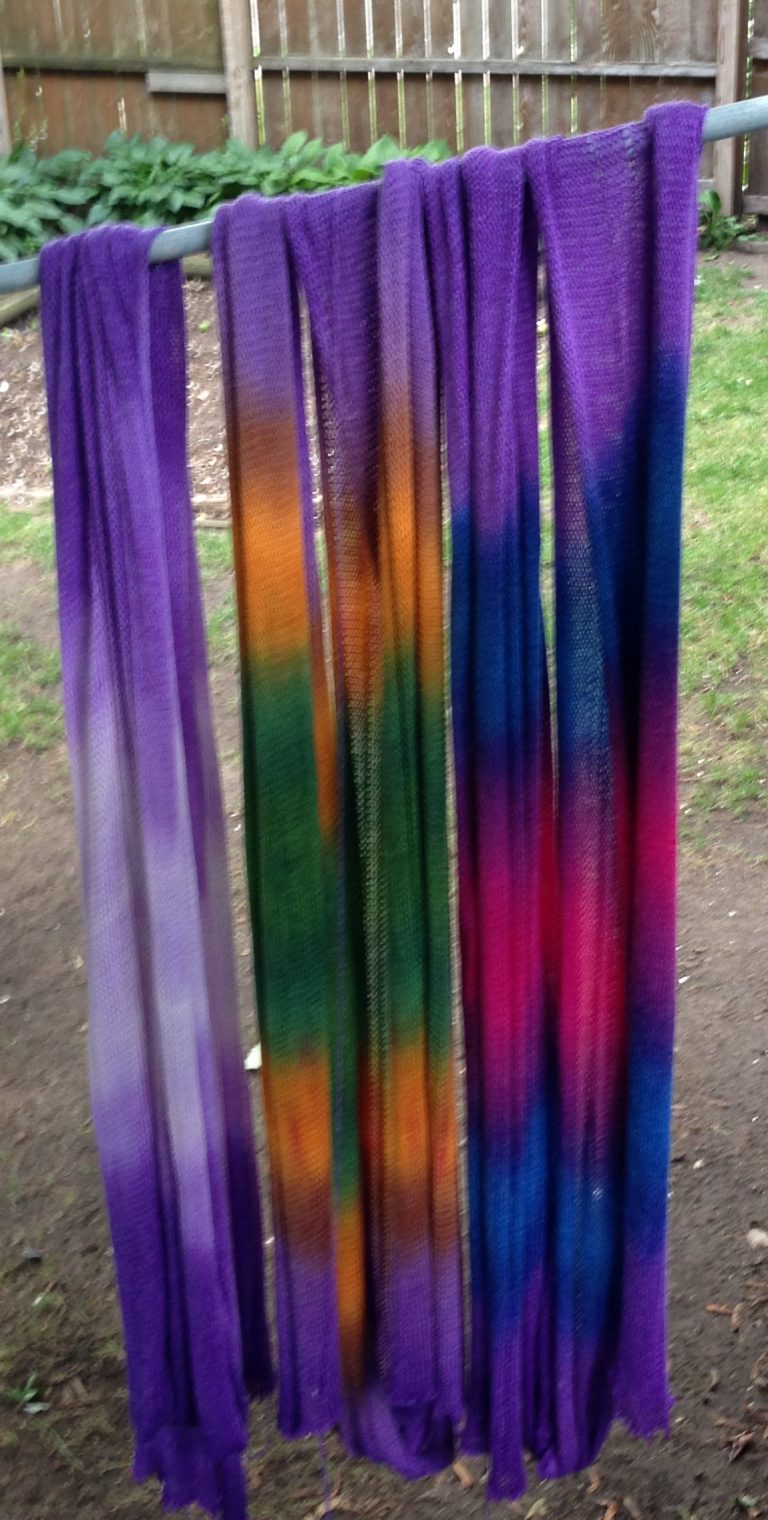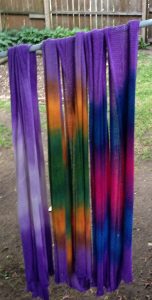 We'll be dropping Andy off at school (Earlham College, oddly enough Michael C. Hall — Dexter — is an alum…) on the way (she's going back early to work Freshman Orientation) so to kill a few days before the MFF Kathleen and I are doing some cabin-camping on Lake Michigan – I'm really looking forward to that!  it's pretty bare bones, but I'll be certain to shower before heading to Allegan for my first knitting class of the festival!
Now if we could just find the perfect family to love our home as much as we have, and THEN find the perfect "aging couple" home for Gerry and I, we could relax!