So much sad, sad, sad isn't good for the soul.  Or good for a blog.  This post will NOT be about pain or fear or cancer. It will be about CONVECTION OVENS!!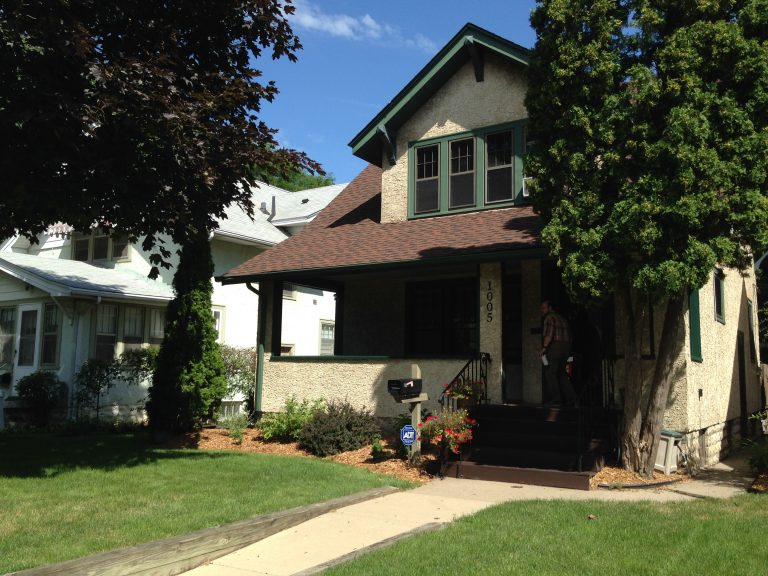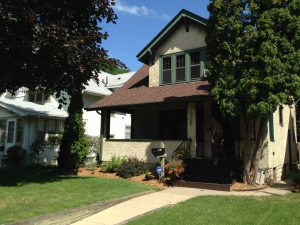 The Setup
When Gerry and I purchased our beautiful home in 2016, our goal was to downsize to the point (both in house size and in less desirable location) that we could get close to the 'paying off the mortgage' portion of our life plan.
As I've mentioned, Gerry and I are frugal bunnies. The priviledge to even BE able to be frugal is something I don't take lightly, I KNOW exactly how fortunate we are. We live in a messed up country, in a messed up world. Paying attention to blatant unfairness it's a step in the direction of fixing it.
The kids had SOME say in the house, but mostly we allowed them to go along for the ride. Their home is here for as long as they want, but we couldn't afford to make it TOO comfortable for them to come and stay.
The Warrantee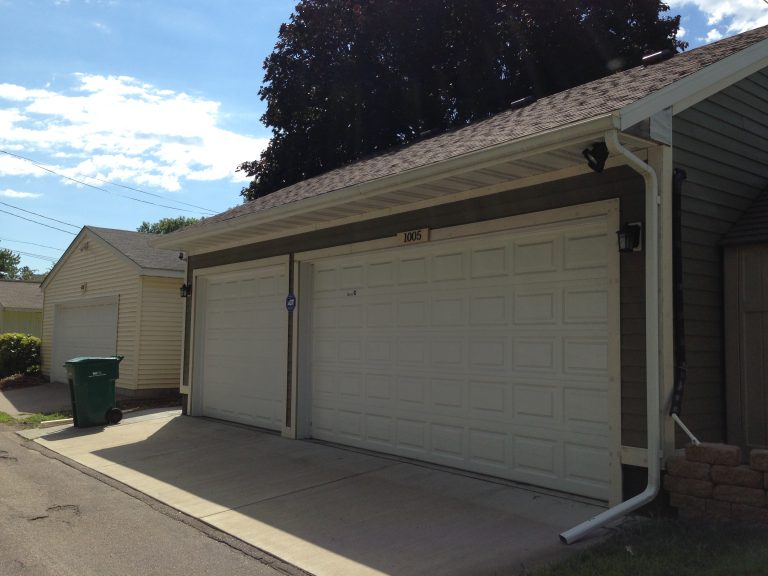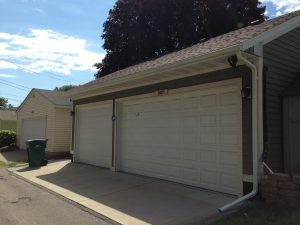 Along with the home, and the magnificent garage, er, dye studio, we acquired a home warrantee on several of the appliances. I hadn't thought much about warrantees before, but this one has worked out beautifully for our family.
The range was on the warrantee, and it had been baking kind of funny, there was a light bulb out that couldn't be reached to be replaced, and we were STUNNED when the warrantee fellow came out and said we could get a new range, and gave us a number that they would pay us to go get ourselves something.
We shopped online, we shopped in stores, we knew we wanted a bit of a grill, a bit of a griddle, and —if possible — my dream of a convection oven.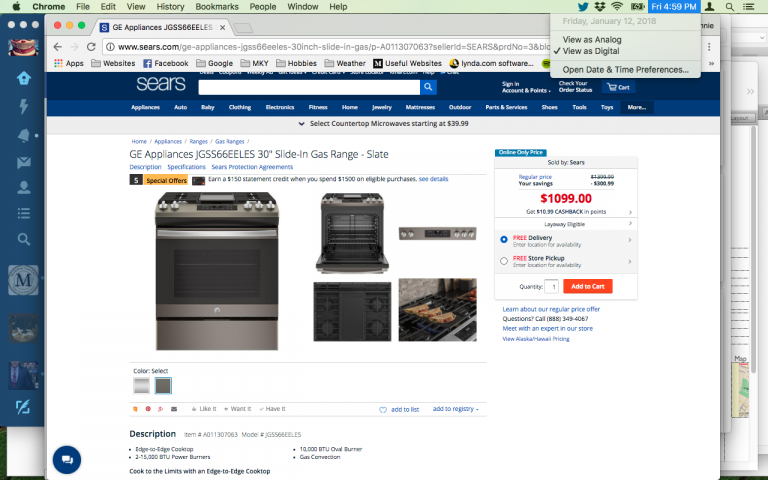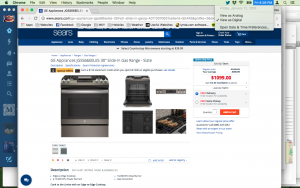 The Range
I know fan, or convection, ovens can be a tricky subject, but I wanted one, damnit. I mean, not enough to turn down a lovely stove that DIDN'T have one, but if one came with our stove, so much the better!
We decided to shop at SEARS online after seeing this item on their website. We ordered it, it was delivered in early January.
I wasn't at home at the time so Gerry accepted it on his own. We weren't paying for SEARS to install it, so they pretty much dropped it off and took our old stove away.
The WRONG Range
EXCEPT the oven they dropped off did NOT match the description.  No convection oven.
I immediately started an online chat with the SEARS folks, who seemed as surprised as I was that this range did NOT have a convection oven.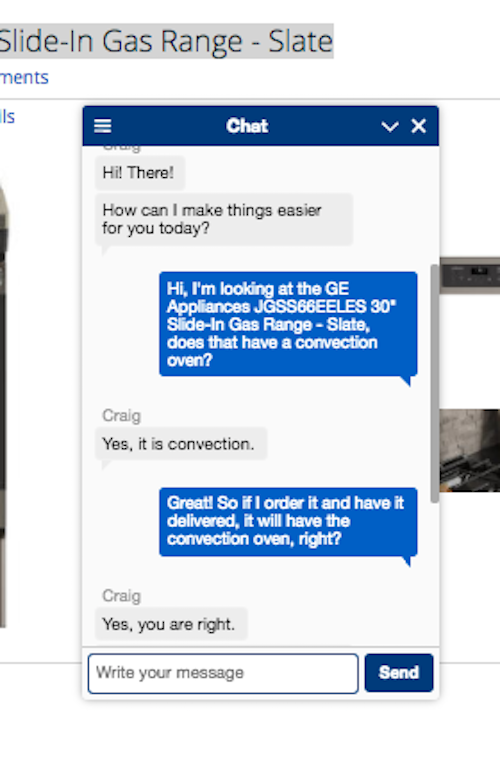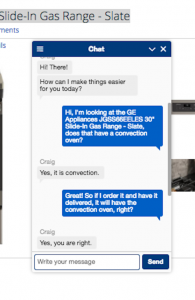 We went back and forth, I could tell the Customer Service Rep was feeling like he was between a rock and a hard place (my god, what an absolutely dismally difficult job CSR is!)
So apparently the range we bought, JGSS66EELSS was NOT the range we'd thought we were buying. And apparently SEARS said it was our fault, or that it wasn't THEIR fault.
Of course we needed to escalate the situation.  SEARS told us, rather nastily, that the number of the range we'd ordered WAS NOT a model with a ConvectionOven.  They said that they had a typo on their website, and they would NOT honor a typo.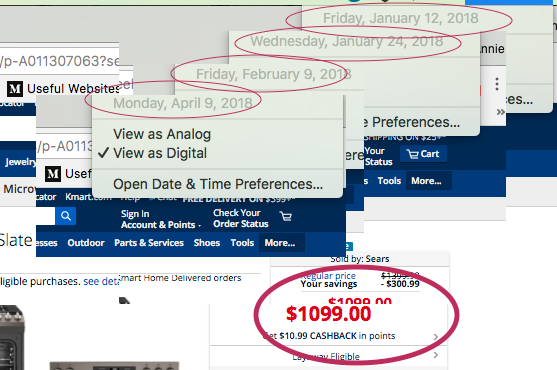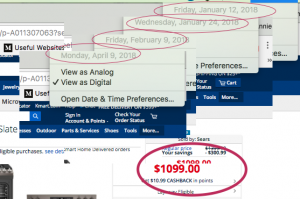 Refusal To Help
Except, even after we'd alerted SEARS to this, they KEPT that damn "typo" up for months.
The emails we were getting from SEARS were getting nastier and nastier.
Essentially they said, in several different ways, "Look, you got a good deal on a range, just shut up and go away."
They offered us $100 to shut up, and told us that we HAD TO ACCEPT THAT $100 WITHIN 5 DAYS OR THEY WEREN'T PLAYING. Jerks.
Uh, no.
They repeated their offer with $200. Then with $400. Each time we said, "No, we want the range that you advertised. We will NOT let you get away with Bait & Switch."
We stood strong, we were in no rush and — in all honesty — we really loved the range we had purchased. But it WAS NOT what was advertised. What was advertised was the range we ordered PLUS a convection oven.
Reinforcements
About a week into this nonsense we asked for the help of our State Attorney General, Lori Swanson. I hadn't realized that one of the duties of the SAG is to protect consumers in their state, and BOY did Erin, from Lori's office, work to protect us!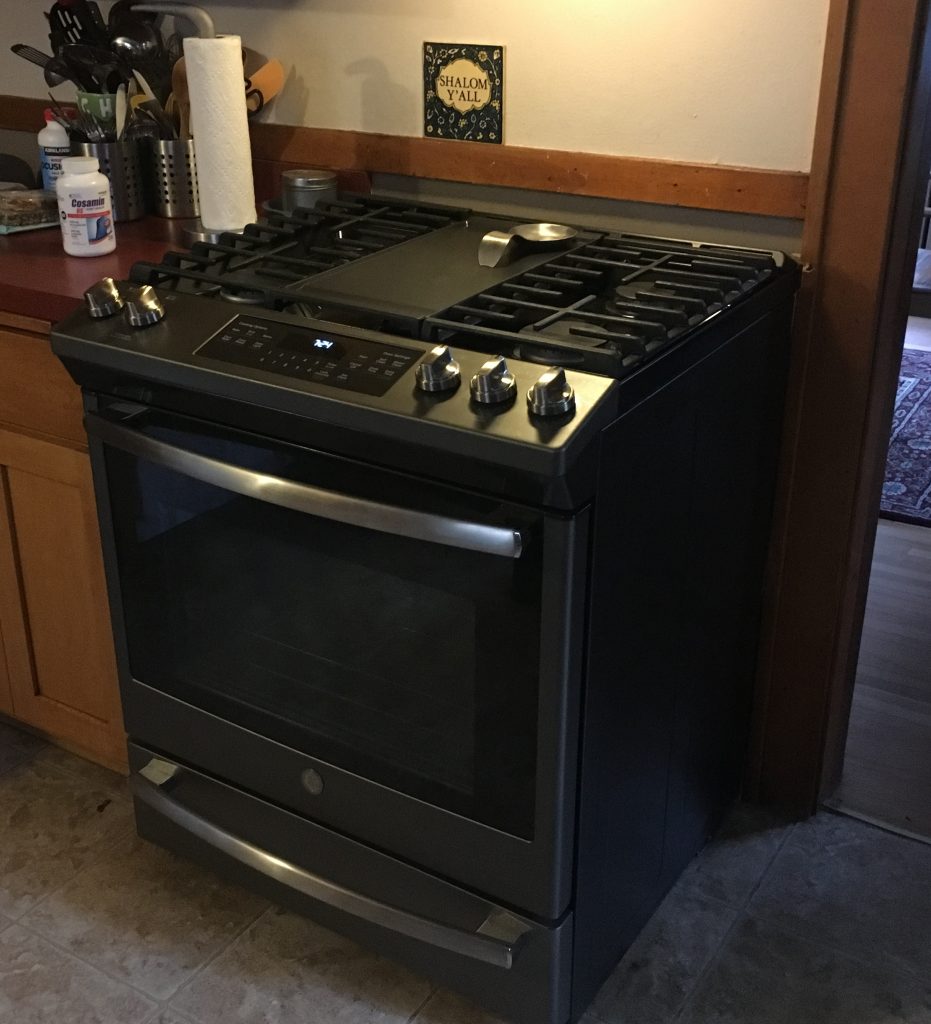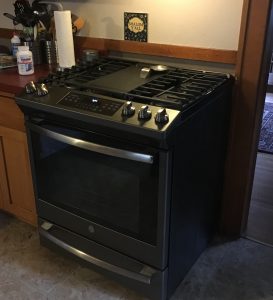 Patiently, slowly, her staff kept after SEARS. She took the case seriously, giving it the amount of time it needed, but also letting it roll on it's own. I was impressed with their restraint and strength.
Right around that time my business partner, Kathleen, had her kitchen redone after bad ice dam damage from several years ago. Thank you, home insurance company!
It's ON!
Kathleen GOT OUR STOVE! She ordered and had delivered EXACTLY the stove we wanted, so it was ON! There was no way I was not walking away without my convection oven.
Actually, given the state of my back this Spring, perhaps that is NOT the best way to acquire and bring home the oven…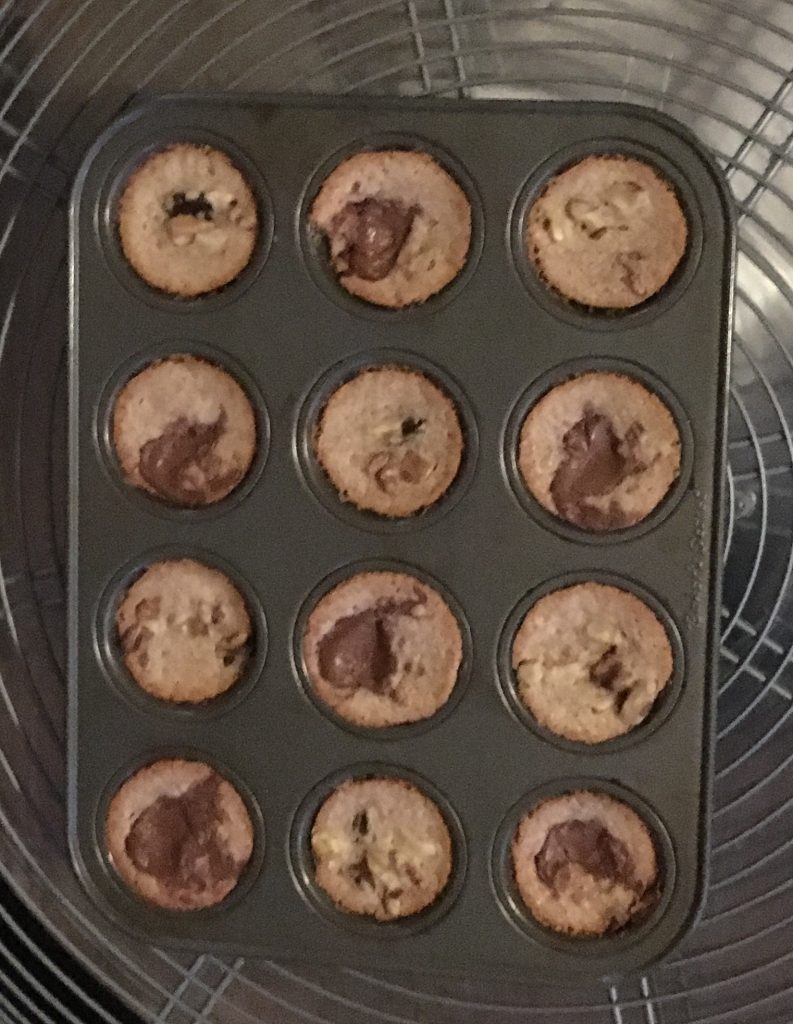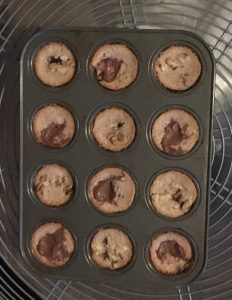 Convection Conviction
Well, HUZZAH!  In April we were alerted that we had a "final offer" of $450, and we said, "No. Convection Oven." And SEARS said to Lori Swanson's office, "Ok."
And that is why I am up at 5am before my radiation, so I can throw some low-sugar cookie dough in the oven for TEN MINUTES and have a half dozen cookies to snack on after my time on the laser table today.
Thank you, Lori Swanson, you and your office really stood up for us!
And SEARS, you SUCK! 
Even if you DID do the professional installation gratis this time…
Just do the right thing from the start, and you KNEW that honoring your website description (up for at least 4 months) was the RIGHT THING!
Tomorrow I'll write about how I became so enmeshed in the Fan Oven love, and my journey a year ago to attempt to become a contestant on The Great American Baking Show! (spoiler, I didn't make it…)