Let's find a happy place. No cancer today on the blog (well, not much) just a LOT of gorgeous egg, flour, butter and sugar!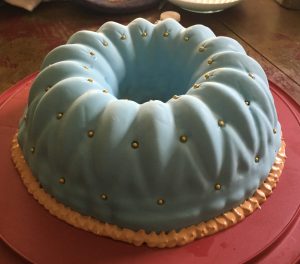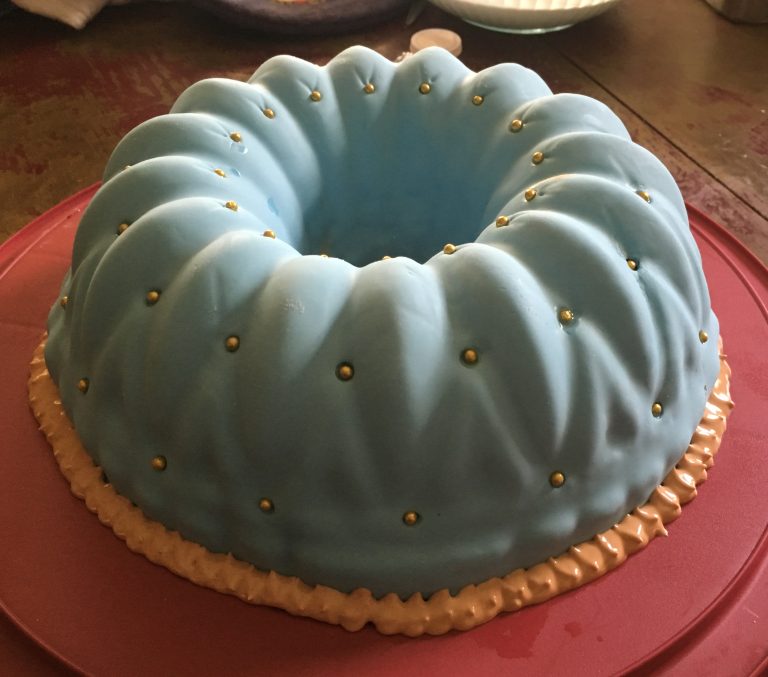 I love to bake. I always have. I'm kind of hit or miss, sometimes I do well, sometimes I don't, but I generally always have fun.
Baking is only FUN for me if I give myself permission to screw up. So many folks don't, they seek some kind of idealized bake, and they beat themselves up.
"Perfection is for fools and liars, everyone else is a realist" — Annie
Add to that all of the current baking shows streaming these days, with the numerous judges with their various catch-phrases "no soggy bottom!", and many folks who EAT a baked good begin to think of themselves as a mini 'Mary Berry in training' and try to deep-dive into a critique of a cupcake. Which is just about the WORST thing a friend can do to a friend.
Just eat the damn cupcake, say "Thank you!" and shut up.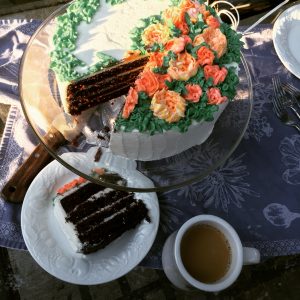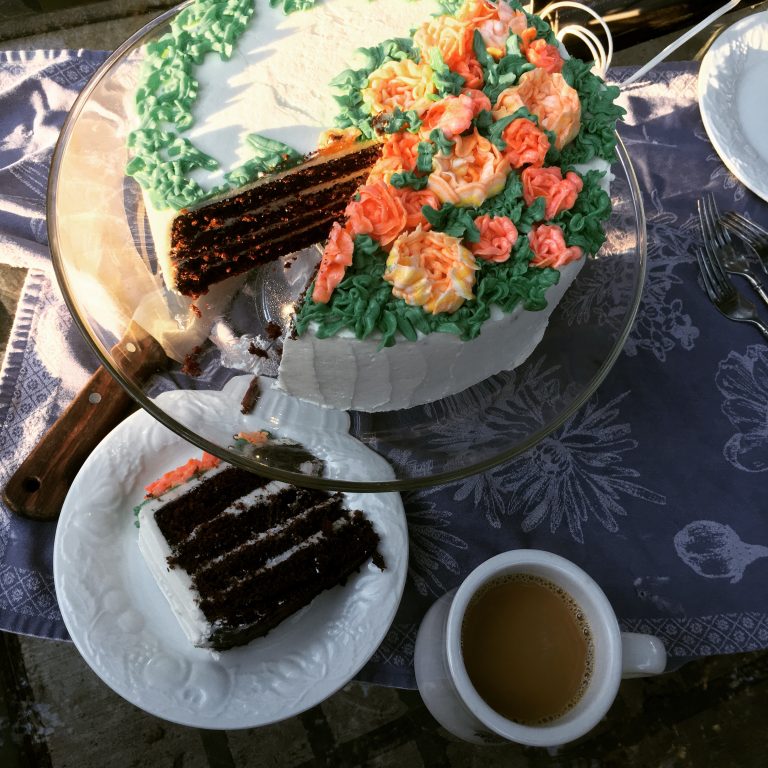 But, being gluten free (something I'm struggling with right now as the circle of foods I actually WANT to eat is shrinking) I realized that if I wanted to have a piece of cake every now and then and NOT pay $7 per slice, I'd better learn to whip up a good, simple cake.
There are some amazing resources out there for GF baking. Two of my favorites are Shauna Ahern at Gluten Free Girl, and Jeanne Sauvage of The Art Of Gluten Free Baking.
In fact, one of Shauna's tweaks of Joy The Baker's Chocolate Bundt Cake has become my 'go to' for any kind of family celebration. I don't make it as a bundt much anymore, I prefer to bake it in layers, freeze the layers, slice then thin and assemble a lovely striped confection. I love layers of flavor!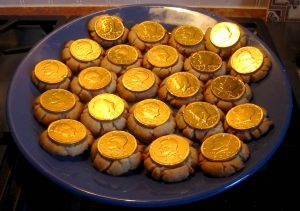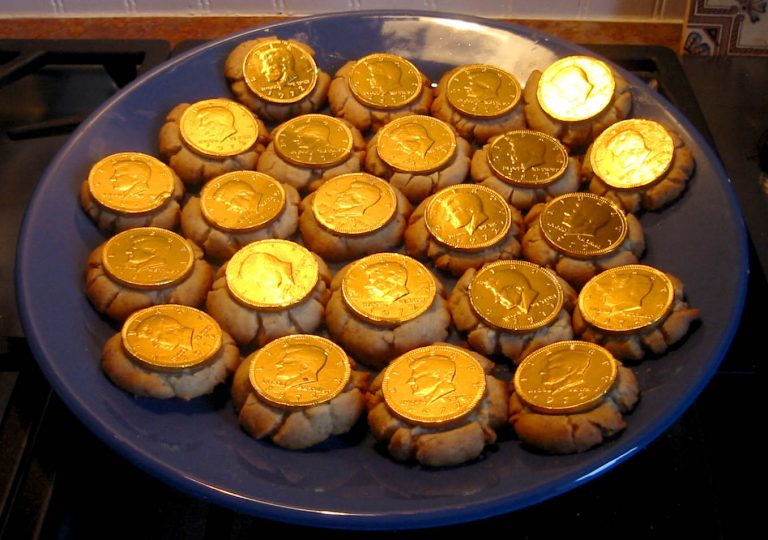 Like so many folks around the world, I've been inspired by Love Productions "Great [insert country name] Bake Off" shows. My favorite, of course, is The Great British Bake Off (because it's the one I knew about first) but you can look up other nation's shows (Irish Bake Off, Australian Bake Off, etc.) and enjoy those, too!
One Year Ago
It was just about this time of year, last year, that I was enmeshed in the final stages of auditioning for Love Productions Great American BAKING SHOW (Pillsbury owns, "Bake Off" Love can't use it in the U.S.)
It was, without a doubt, one of the MOST EXCITING PERIODS of my life. And that was just the audition process!
Around Christmas 2016, in the same well of pain that was wrenching our nation after the theft of our presidential election, I found a great deal of solace in ABC's airing of The Great American Baking Show. Compared to the other LOVE offerings, it was a light-weight piece.
It's almost as if LOVE couldn't really grasp that Americans DO love to bake, that we're good at it, and things DON'T need to be 'dumbed down' for us.  I think that we, as a nation, have a reputation for not being hard workers in the kitchen. That's wrong.
Unfortunately, though, look at who was soon to be in the White House.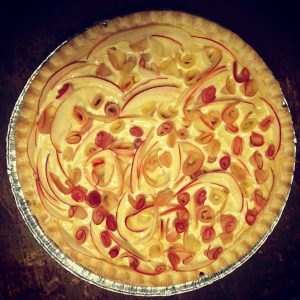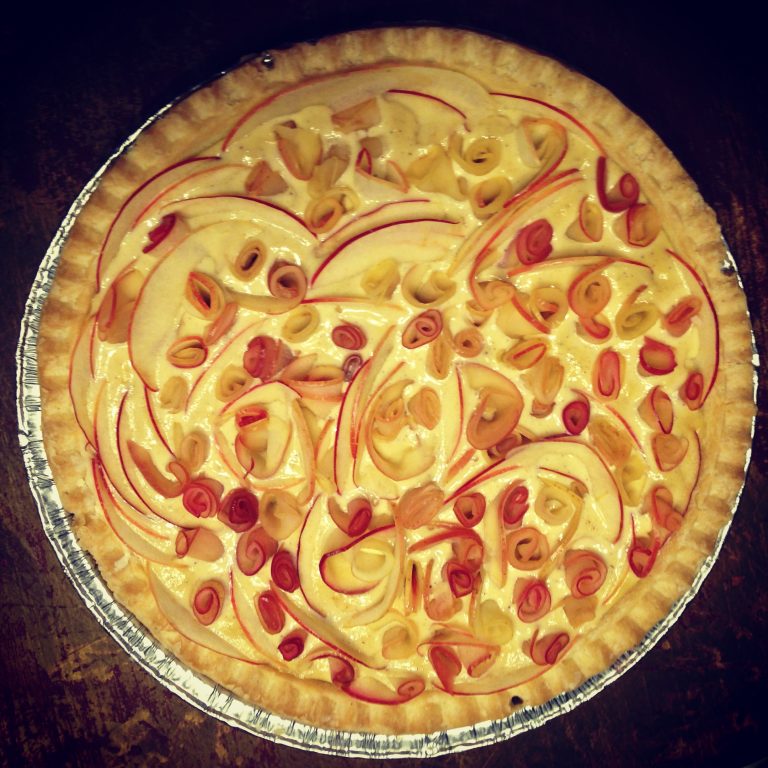 No wonder the Brits get the idea that many of us are functioning idiots. Just listening to Paul Hollywood speak scathingly about "American Pie" in an episode of #GBBO makes my blood boil. Elitist fucking baker. It's clear that he sees Americans as lazy, indulgent folk who'd rather buy a sugar-loaded Hostess pie than bake a light-crusted tarte tatin. His loss.

And, lest the Brits get too comfortable in their smugness, one word: Brexit.
Swearing On
Oh, this is a baking post, but I'll be swearing and including some politics.
Because it can't not happen these days. Sorry if that's offensive, but I'm a bit beyond caring right at this moment, and ALL WORDS MATTER. Have I mentioned the gigantic tumor in my T10-T9 vertibras yet?  Sorry, no more cancer…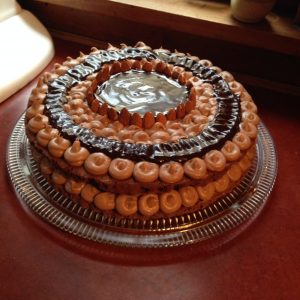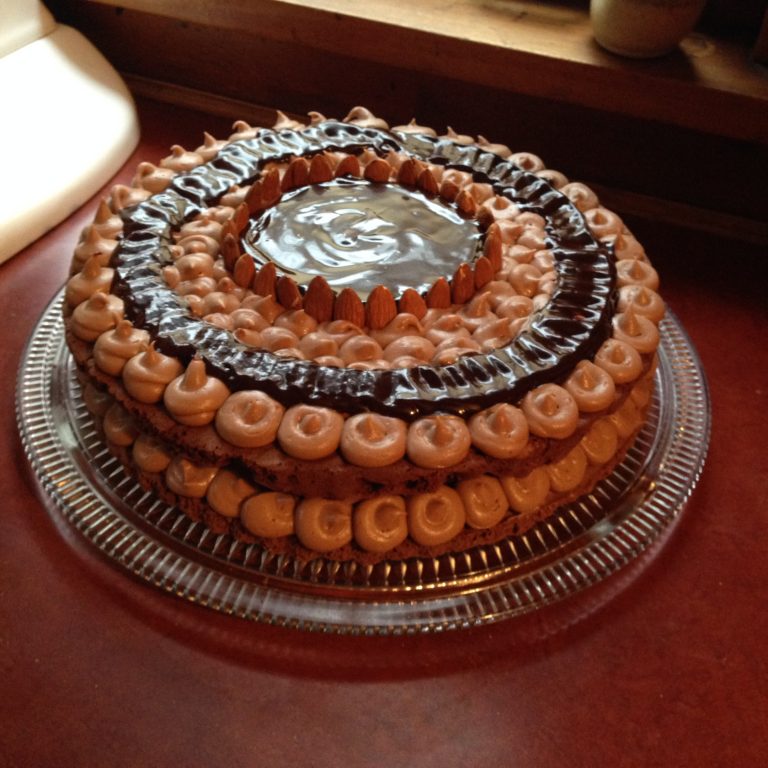 So, it was the holiday season 2016, I watched The Great American Baking Show, and recognized that the tent was THE SAME as used in #GGBO.
I wanted to be IN that damn tent so badly I could taste it.
I applied.
I didn't expect much. It was a VERY long application, and I filled it out with lots of pictures and stories and anecdotes. The kind of stuff I figured they'd eat up, softy "I baked my family together during my husband's cancer" and "Although I have fibromyalgia, I bike and bake with the best of them!" stuff.
And it was all true. It sounds like I was being calculating, but I was just being honest. Baking is my happy place, it gives me solace, and the fact that it's temporary (hopefully eaten within the freshness date…) only makes the joy more poignant.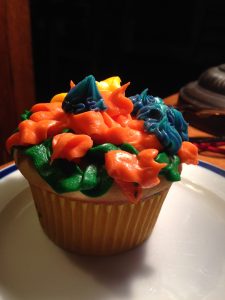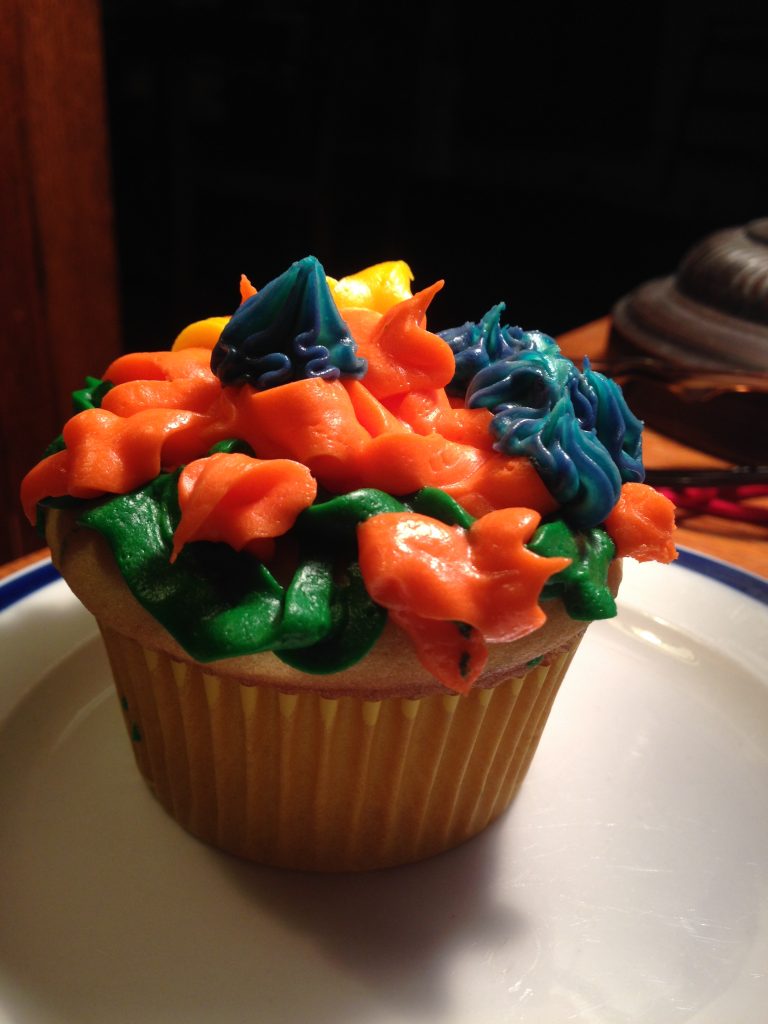 For a few weeks after sending in the application I'd confess to friends, "I APPLIED for that show!" but I didn't really think anything would come of it.
June
While on the road in Ohio between fiber shows and a trunk show, I received a few mystery telephone calls and ignored them. Folks who know me know that I'd rather pull out my fingernails than try to hold a phone conversation with a new person.
But after ignoring these calls for days, I thought I should listen to the messages, and it was a producer from Love Productions requesting a phone interview. Things went quickly after that, one phone interview, another one, more information passed back and forth.
LOVE Productions wanted me to fly out and do an invited cattle call audition, but the only time that worked with our schedule was in Portland, OR. This was on my dime, so I was grateful that Kathleen was cool with me using some of our MKY frequent flier miles to cover my hotel. Thanks, K!
All through this process she kept saying, "Whatever you need to do to make this work, WE WILL MAKE IT WORK!" How lucky can one woman get in both a business partner AND a husband, my two strong supports!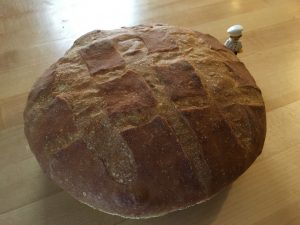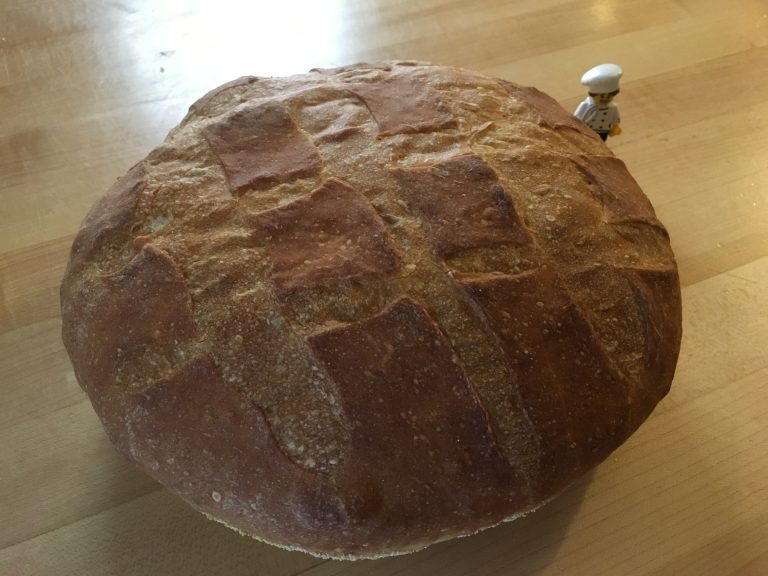 I was supposed to bring three bakes to the audition; A cake, a non-cake and a loaf of bread for which I was given skeleton instructions (just a list of 4 ingredients) and nothing else.
I chose to bring a gluten free bundt cake and some puff pastry palmiers in addition to the bread (Paul Hollywood's recipe, I recognized it…)
The bread was a BOULE, a shaped bread that raises in a bowl and has a rough, peasant crust with (hopefully) a light inside.  I couldn't EAT the bread or puff pastry I made every day to practice, but my family did, and they were grateful!
Mum
I wasn't supposed to talk about the whole thing, so I didn't, for the most part. I told my family and Kathleen, of course, and another friend who gifted me with the tiny, lego baker hiding behind the boule above. She became my little talisman, traveling with me all over the place and making me feel at home and loved no matter where I baked!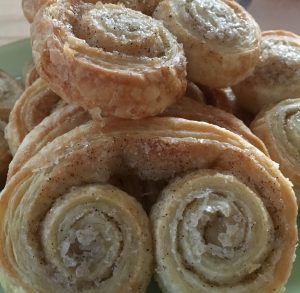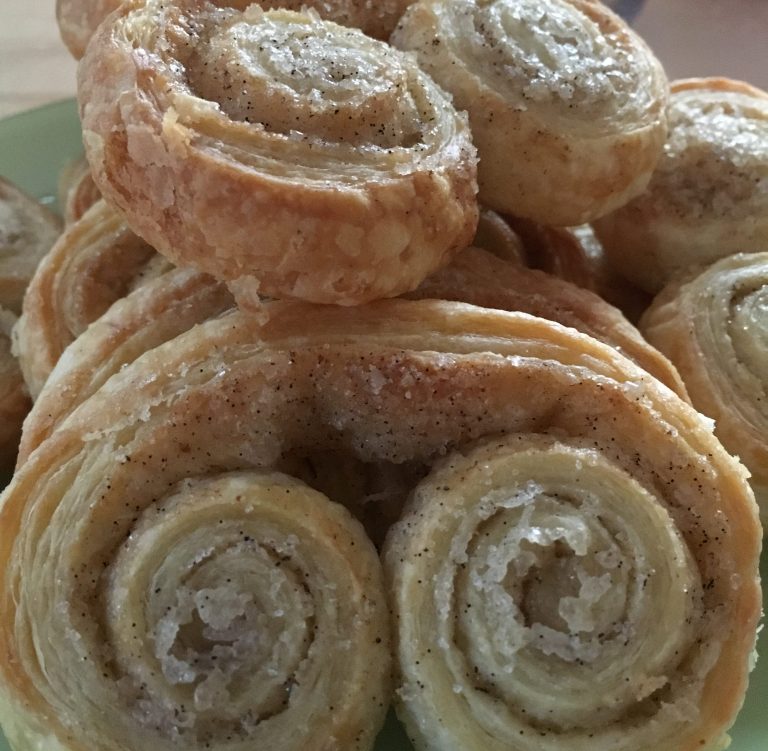 The Portland Interview was really fun, no baking but lots of talking. They REALLY asked tough questions, it was a very serious interview. Then after that they did a short, 7 minute videotaped interview I bonded with "my" producer, Jordan ("you're SO MUCH LIKE MY MOM" is a lovely compliment), and left feeling like I'd had a blast!
Traveling back to MN I remember thinking, "If this ends now, I would be happy just to have been part of this process so far!"
And that is a WONDERFUL place to be!
Not Over
But it wasn't over!
I heard the following week that they wanted me to fly out to LA for some videotaped baking auditions, THIS time they were paying, and THIS time I had to bring six matching Flooded Cookies along with a short video I made of myself with my family.
Here, ladies and gentlemen, for the first time I give you ANNIE'S AUDITION TAPE!
The password is GABS (all upper case)
FLOOD
You can see how nervous I am in the video, but we got it finished and sent out, and I headed to LA with my SIX MATCHING FLOODED COOKIES!  Actually, I took 8, which was good because at one point I dropped my box and broke two…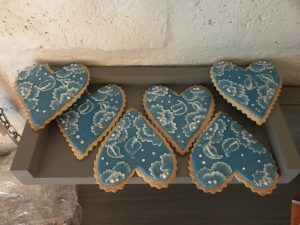 My cookies were HUGE! For luck, I actually used the copper cookie cutter set I'd acquired when I was working at Martha Stewart Living in the Art Department of the weekly TV show. I figured any kind of MoJo Martha could slip along to me would be worthwhile.
BTW,
Happy 77th Birthday,
Martha Stewart!
The other folks had these nice, small, tasteful cookies that looked like soccer balls and cars, and I had GIGANTIC HEARTS that we could have used as alternative seating at the chi-chi retro hotel they put us up in (just blocks from The Brady Bunch House!)
I followed a few YouTube videos on flooding cookies (apparently I did it differently than my compatriots they all had definite lines around the outside of their flooded areas, I really just wanted it to be smooth with no noticeable line or bump.)
After my flooded icing dried for a FULL 24 HOURS under a blowing fan, I made some stiff white royal icing and used a technique called "Brush Embroidery" to create the flower shapes.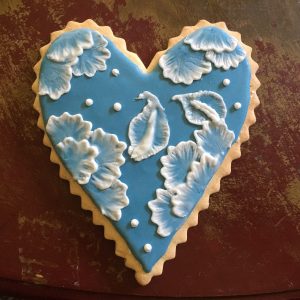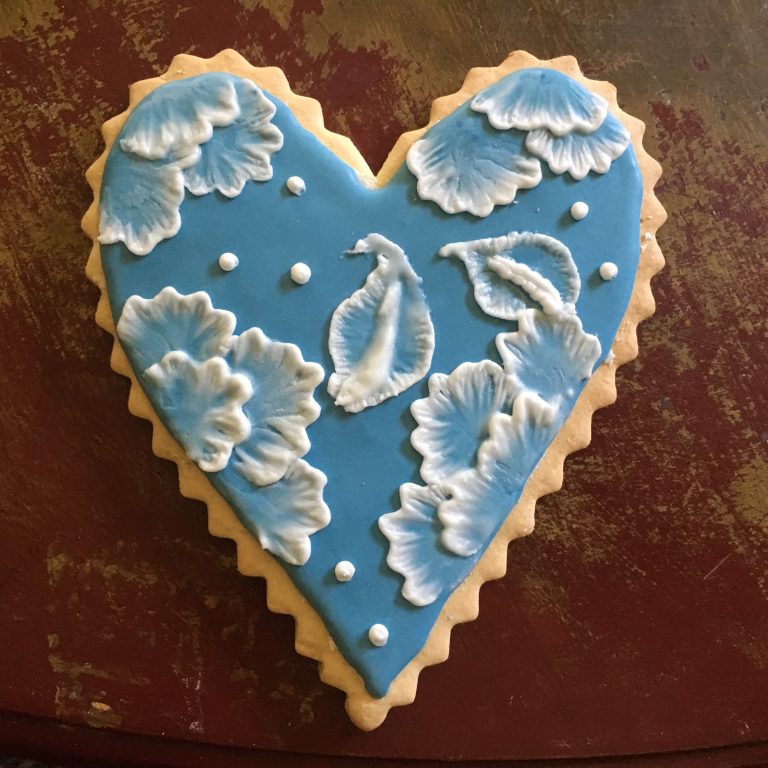 It really wasn't that hard, or even complex. But, like just about anything that takes technique, it's a matter of breaking the steps down, and doing each one well. I found Sweet Amb's tutorials for this technique VERY good!
In the case of this specific cookie the serrated edge of the cookie cutter was a bit of a bitch, but I also think it MAKES the cookie!
Then they broke us into groups and, six at a time, we were taken to kitchens with industrial ovens and given places at tables filled with all the ingredients we'd need to make a butter cake with light mocha frosting.
3 Hours. No Nerves.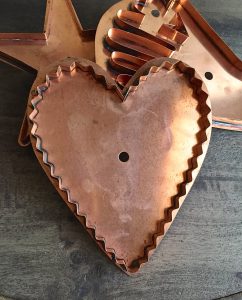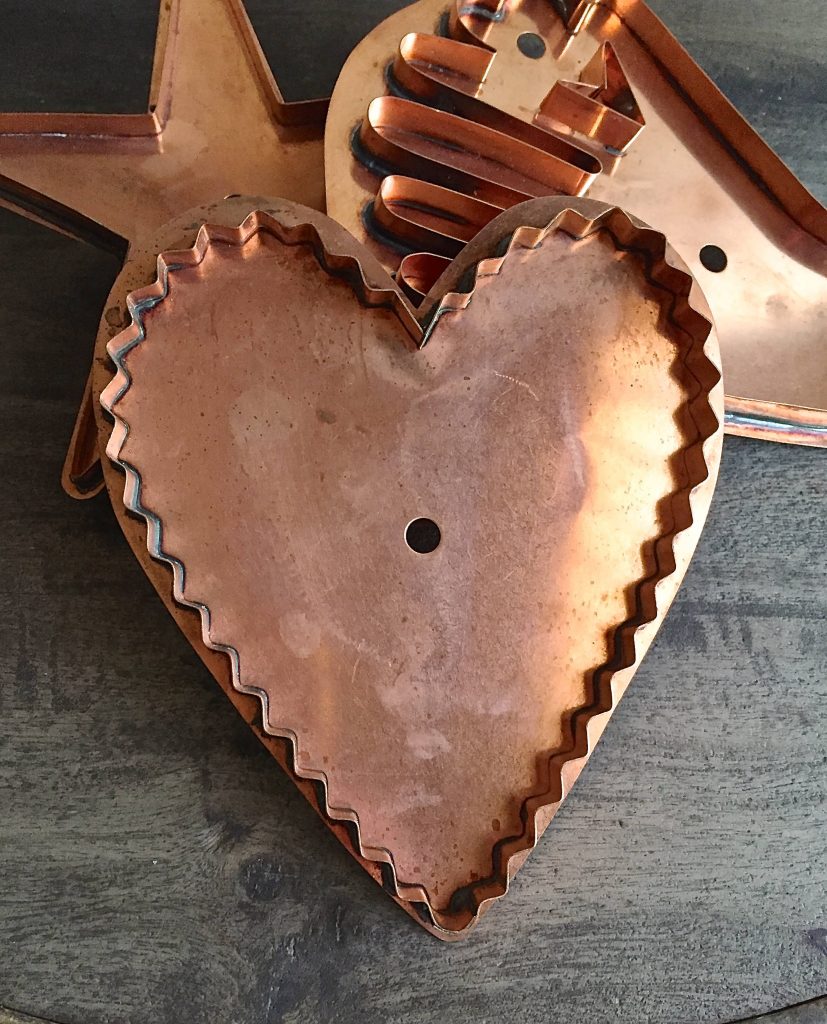 The woman in charge of talking to us about our recipes made certain to say, SEVERAL TIMES, that she wanted LIGHT mocha frosting.
I, of course, added WAY too much espresso powder to the frosting when I made it and it was too dark. I fear that this was the determining factor in NOT getting me to the UK.
Perhaps it was something else, probably my personality, or 50 extra pounds I should've lost, but as far as MISTAKES go, that was my most glaring.
Baking the actual cake was a blast. I was paired with a wonderful baker, the two of us really worked well together, we were funny, charming, we we a 'team' and I think we both raised each other's level of baking.
This, THIS MOMENT, this was the moment I wanted to experience. And I did.
Baking with a new friend, learning and having a blast, THAT was the experience I was hoping to get from The Great American Baking Show.
Oh, Johhny
When I didn't make it on the show, I was sad.
I found out in Dallas.  Gerry and I were there for an International Myeloma Foundation Group Leaders Summit (Ironic, nu?), and the phone call came before dinner one evening. It wasn't 100% unexpected, even though I felt I'd ACED the audition, and all things considered it was a pretty easy letdown.
We went down to dinner and I danced the night away, compelling EVERYONE I met to look at my baking shots at some point in the evening. "LOOK AT MY COOKIES!" I would yell at anyone new who walked into the room.
I guess we all cope in different ways.
But, even sadder than ME not making it on the show, was ABC's insane decision to CANCEL the show based on the actions of one of their judges 10 years earlier. Apparently Johnny Iuzzi, in his capacity as a chef around 2006, had thrown a canister from a foam gun at a female employee in an altercation. Not cool.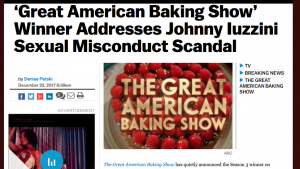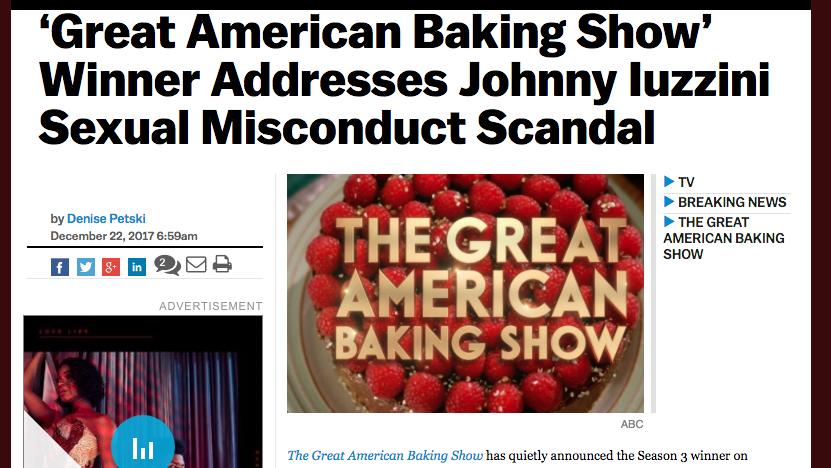 That was DEFINITELY beyond harassment, but it didn't seem as it was overtly sexual in nature. But it WAS a dick move, and domineering and wrong.
Was it worth cancelling an entire SEASON of a show so that all the folks who had done the work I'd done, plus FIFTY TIMES MORE, didn't get their time on air?
No. I think ABC overreacted badly. I think there would have been a way to RUN the show, and at the same time RAISE AWARENESS that Johnny's behavior will not be accepted. But that kind of courage is something one seldom sees in Network TV.
But I also know that for each person who made it in that tent, the magic that HAPPENED in that tent was what they REALLY wanted.  If there were a GBBO camp I could go do, not get on the show, just DO THE CAMP, I would do that in a heartbeat! I crave that kind of baking fellowship.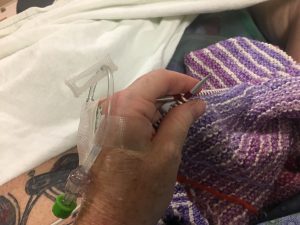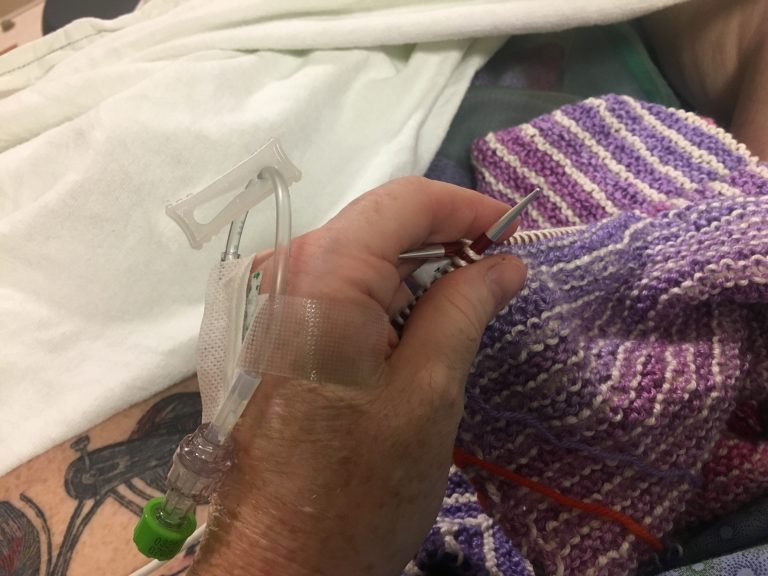 Back To Cancer
Unfortunately, for the past six months or more my back has been INSANELY sore. I obviously didn't know what it was, but it's really hard to bake when the back is in pain, so I've been baking less and less.
Ironically, I'd read an article in the Spring about organic wheat use vs. gluten free flour, and I was experimenting with OW on the hope that perhaps my problems with gluten really sprang from the use of Round Up in wheat harvest and NOT in the gluten itself.
Going Forward
My experiments were delicious (I MADE BREAD THAT I WANTED TO EAT!) but coincided with the extreme pain of my tumor, which I thought was fibro, so I stopped the Organic tests.  Now I'm thinking maybe I'll try it again in a bit. It would be lovely to NOT have a problem with gluten, but with Round Up instead, and KNOW how to control it better by avoiding non organic wheat!