Being Sick Sucks.
I'm about to complain about folks being NICE to me. How bitchy does that make me, huh?
I will admit to being the kind of woman who DOES like a bit of the old, "How're you feeling, Sweetie?" commiseration.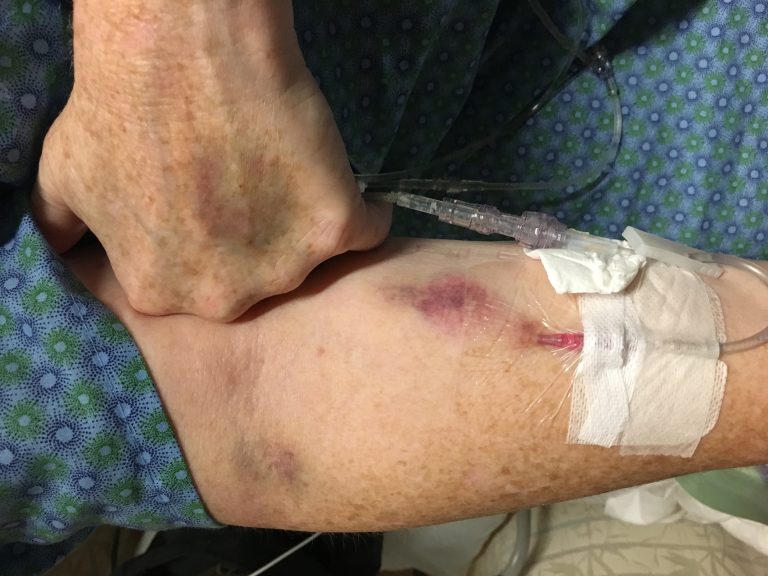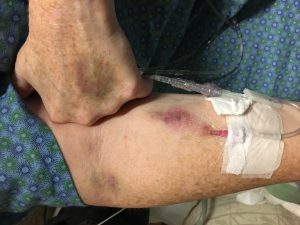 I like sharing with folks what's up, and hearing their own ailments, and maybe both of us saying something to each other that makes us laugh and feel more okay with being under the weather. I like that kind of human interaction, and I'm not ashamed to say it.
I'm not a stoic. I am not brave. I am terrified of pain, I can be a child, and I'd rather be on my bike any day of the week than get a blood draw. It's lovely that folks call me brave and stuff, but the truth is, I'm kind of tap dancing through this, I tend to be a funny person, but because I'm cracking jokes doesn't make me ANY BRAVER than the guy next to me who's doing this thing more quietly. I'm simply trying to be true to myself.
But here I am. As sick as I've ever been, even though I keep forgetting that and doing stupid things like getting up from my chair too quickly. And although it's just been 2+ weeks, I feel as though I'm falling into a rhythm that might sustain me for a time during my recovery.
Because RECOVER is what I fully intend to do.
I'm not sure that I'm up to BEATING, FIGHTING, KILLING, or CRUSHING the Cancer. I just want to recover. Please.
At the same time, on a daily basis, because of my oddball way of dealing with my illness, it seems that I am disappointing SOMEONE involved in my recovery — sometimes only obliquely as a well wisher on FaceBook — but I ALWAYS seem to be a disappointment.
I am 100% certain that this feeling of being a disappointment is within myself, that I am picking up cues from folks they're not putting out, I know I can do this, and the pain and fear that have joined me on this journey tend of screw up my ability to 'read folks' well.
An Example
Every day for the past 2 weeks I've had a radiation treatment.
With Gerry's cancer, there was no large tumor, so radiation wasn't one of his therapies. This is the FIRST time I've come into contact with a radiation laser, or with my own bizarre side effects involved in this therapy. Hot mouth, dry mouth, hot head, confusion and TOTAL EXHAUSTION.
Just.
Complete.
Absolute.
Inability.
To.
Get.
Up.
And.
Pee.
Which is a hell of a thing to admit in a blog, but there you have it. Perhaps someone, somewhere will find this titillating and might leave our country alone for a few hours?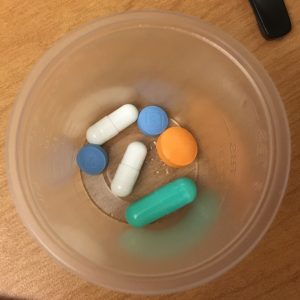 When I get my radiation treatment, I hobble into the room with my walker (actually, Gerry's walker from 12 years ago, and BABY and I glad we didn't get rid of it!) then I slip off my robe and use a step stool to sit on the table.
The two technicians, in concert, lift my legs up onto a piece of foam to keep them in place and make me more comfortable. Then, on either side of me, each one takes an arm and they lower me into the correct position. I have sharpie on my chest that they use to anchor the laser, and I hold my arms over my head, grabbing a few plastic dowels, to help my body align in the way it needs for the laser to hit the tumor correctly.
The techs have the ability to take xrays as they work, sort of functioning pictures that help them determine that they're exactly where they need to be.
Once I'm 'locked in' they start the procedure, and the laser arm slowly moves all around the table, sometimes the table moves slightly, and in about 15 minutes I have as much radiation as I can stand and it's time to go. This is generally when my mouth is so hot I swear I could cook a marshmallow by just blowing on it.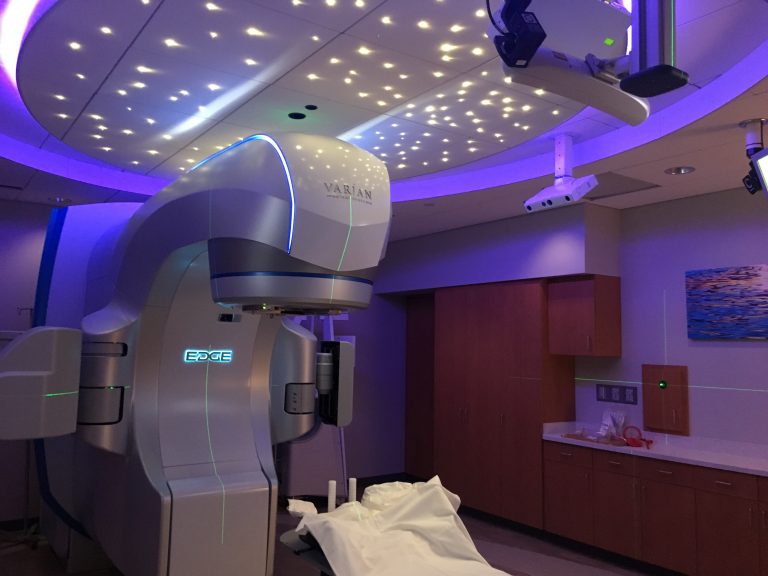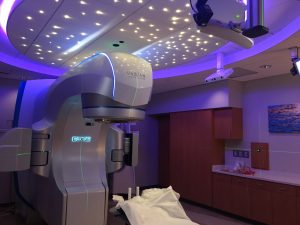 A few days ago—a rough day—when I had a doctor's appt and I was still on DOUBLE Dexemethesone (which tends to make me a hyper, slightly crazed, emotional mess.) I had one of my treatments that got a little emotional.
So there I was, Little Miss Messy Dexemethesone McMessy, strolling into my treatment, sitting on the table, and one of the techs reached her arm over and tried to bring ONE of my legs up onto the foam.
Because of the placement of the tumor, both legs must be moved together, to move them individually is very painful. Also, I just don't have the strength to MOVE my legs, someone has to lift both of them, and the other person arranges the piece of foam and rests my legs onto it.
But the tech, either confusing me with a different patient, or forgetting that I can't move my legs independently, seemed a bit impatient as she motioned for me to 'get on the foam'
THIS is the point where she may have just been indicating, "Hey, there's your foam!" but I READ it as, "Get your leg up there!"
So I said, "Um, I can't move my leg on my own, I need someone to lift up both legs."
She responded, "You did it YESTERDAY…"
And I totally lost it. I cried. I sobbed. I was a little diaper baby.
I felt so weak, so useless. Maybe I did do it the day before, I don't remember, but on THIS day my pain and exhaustion were such that I could NOT do it at all.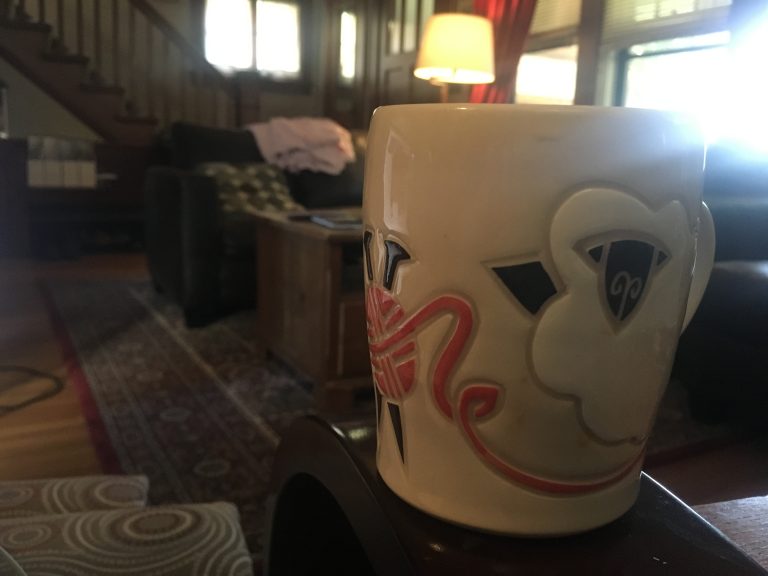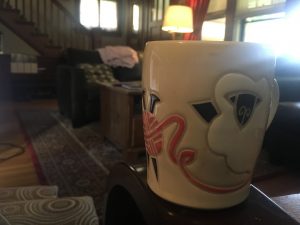 Before there could be too many tears and recriminations, we worked it out and all is well. The tech is lovely, it was simply a misunderstanding with someone (me) who is at a raw and sensitive time in her life and is on high-dose Dex. Maybe the tech is, too, come to think of it…
But I felt — I still feel — guilty for being unable to do what she wanted me to do. I felt guilty for getting weaker. I hate that.
One should not feel guilty for being sick, and I know this (you're all going to tell me this in the comments, but I DO know this!!)  In short, I felt like a disappointment.
Don't Knit For Me
The truth is, I really don't need it…
Next on my hit parade is trying to find ways to tell folks THANK YOU, but the gift they want to give me will probably actually be a bit of a burden, and I don't think I can deal with that as graciously as I would like to. Then I get resentful for the NEED to be gracious.
Then I realize that being gracious is the one thing that I still can do, even when I can't walk well, or sleep all day, or knit. Being gracious takes very little effort, and is what will allow me to keep my humanity. And I feel like I'm failing in that department.
Some VERY KIND folks were talking about knitting a blanket for me on an online knitting site, I only heard about it because someone mentioned it in the comments for my blog. Such a lovely gesture, but so wasted on this incredibly hot, hot, woman.
I love the idea of charity knitting, I love the idea of doing something you love to help someone else. It's a kind thing, and if the recipient needs a blanket then that's a wonderful gift!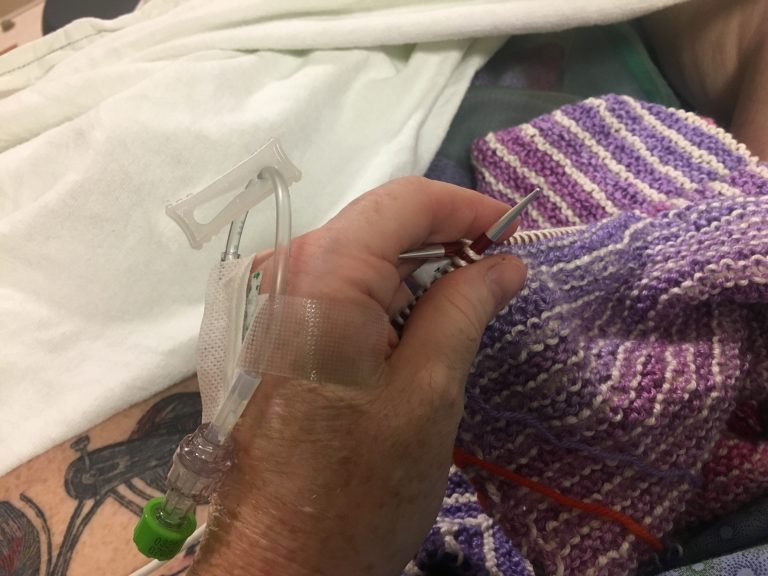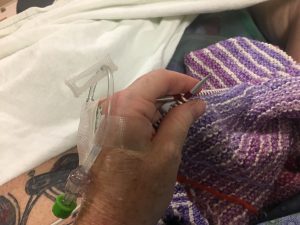 But if the recipient DOESN'T need a blanket, or a hat, or a jacket, or any knitted good at all, then is there a need to knit it up? Is the need about the patient at that point, or about making the person doing the knitting feel good about themselves?
I have MORE WOOL GARMENTS in my home than any other human being in the world. I am actively LOOKING for places to get rid of wool garments. I am HOT all the time, I seldom use blankets (I sleep under a sheet, even for most of the Winter) and a blanket is just a waste for me. In my life very few folks have knit for me, and I treasure each gift. The last thing I want to do is NOT appreciate a knit gift, but I also want to be able to tell folks, THIS MIGHT NOT END WELL IF YOU HAVE GREAT EXPECTATIONS…
Add to that how picky I am about my yarn, how sensitive my skin is right now, and the idea of receiving a box (BTW, opening boxes, extremely hard when you're exhausted) cataloging a gift, writing a thank you note, finding a place to PUT the gift (Goodwill? A cancer charity?) Well, that's all a ton of work, and I'd rather someone just message me to say, "Thinking of you, have a great day today!" than saddle me with the extra physical effort.
But when I said, "No blankets, please!" on FaceBook I heard from a few folks that I might have been more 'gracious' about it, and perhaps I could just take the blankets and send them to Gilda's Club or something, and, besides (one woman wrote) that "every stitch in the blanket is a prayer!"
Which means I should — what? — donate it to a church instead of a cancer center?
I'd be happy to, but perhaps the blanket knitter should go to that trouble. I can barely get through a day without adding extra errands to my busy schedule of sleeping, sleeping and climbing onto tables to be lazered.
Don't Pray For Me
Or, if you do, which is fine and lovely, but I don't need to know about it.
And this brings me to prayer.
I'm not really a praying person, I have my own beliefs that I would not expect another person to adhere to. If prayer makes you feel more connected with your humanity and eternity, then THAT is exactly what you need.
For me, that is achieved through the repetitive activities I love, like biking, knitting, singing – I find great peace in all of them. Even in beating egg whites. It's all a lovely, repeating sound echo that can get into my brain and bring me peace.
But sometimes – SOMETIMES – when folks say they're "praying for you" you just sense that they want something back in terms of fulsome thanks, or a whisper, "Prayer DOES work, you know…" Folks sometimes REALLY need for me to buy into the power of the god of the talking snake, they need it for themselves, they need me to know that they're prayers are BETTER than 'good thoughts' and will make the difference.
But I don't believe in magic.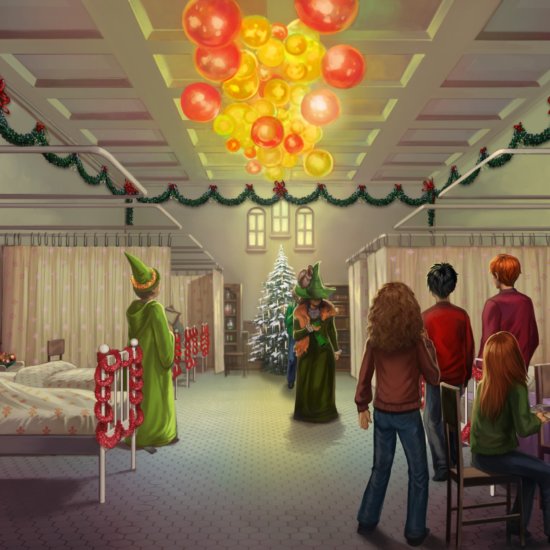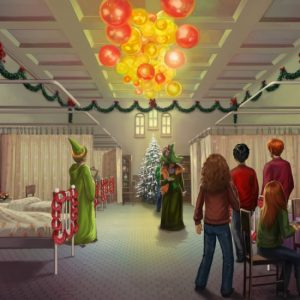 I love Harry Potter, a most EXCELLENT series of books. But I no more believe that Albus Dumbledore is going to get me checked into St. Mungos than I believe a nice guy with wounds in his hands and sides is going to remove my cancer.
I don't JUDGE folks for believing it, although I realize it can sound that way. If you've been raised to believe that what you believe is RIGHT (and I was raised as a pretty firm Fundamentalist Methodist) then any doubting by someone else can sometimes feel as if they're trying to question, or cut down, your beliefs.
A belief is SUCH a personal thing. You cannot CHOOSE a belief, it is — by definition — what you BELIEVE. I think because of societal pressures, ease of social mobility, the need to just get along in a family and community, some folks DO choose to believe what their family has all believed before them. I choose not to.
My belief is simple; whatever god there is can be found in the action of a human helping another human, or helping make the world a better place. Period.
So pray for me, or don't, but please don't feel badly if I would rather put my trust in Minerva McGonagall over Mother Mary. Professor McGonagall is definitely more my jam.
Don't Cook For Me
Have I mentioned I'm 5?
I'm a picky eater. I eat well, and balanced, meals, but I'm picky. I hate raw tomato (cooked is nice) I'm not a fan of most cheese (too heavy for me) and beans are WAY too rich unless they're mixed in with something else. Light beans, like green beans and half runners and even navy beans are great, but legumes with more oomph to them (lentils, chick peas, etc.) are just SO rich on my stomach that I'm generally sorry for days that I ate them.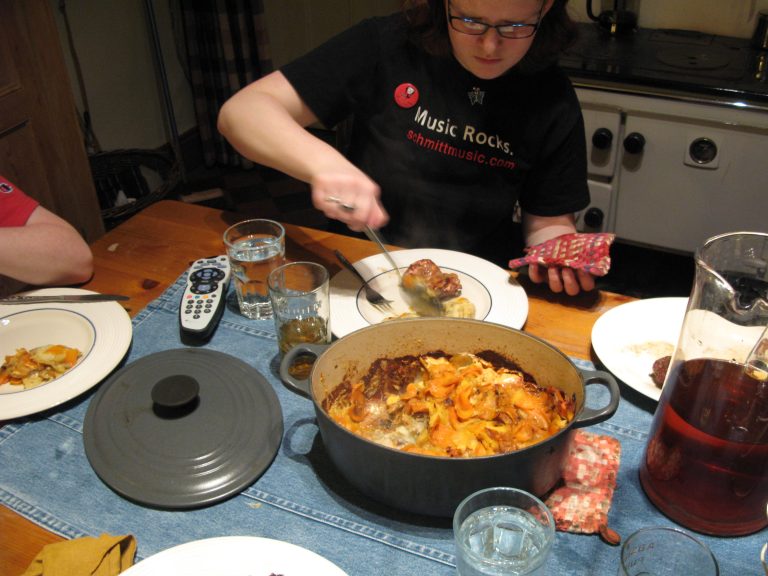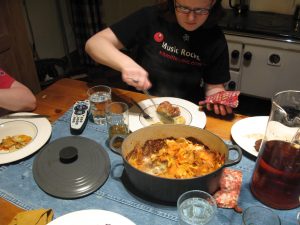 I like meat, but not too much. A little bit of chicken, a tiny bit of pork. Just something to give the rice and broccoli flavor.
Spices are to be avoided. I'm a super taster, and when I put something spicy in my mouth I feel it for hours, if not days. I ate some pecans today that were not supposed to be spicy, but 8 hours later and my mouth still burns (see, radiation side effects…)
SO I am VERY hard to cook for. Once you know what I can eat, it's pretty easy and I'm kind of a boring eater. Often Gerry will make himself and the kids much more exciting stuff, but leave me, happily, with three food items I know and love.
So when folks WANT to cook for me, I am very grateful and happy, but I also am on pins and needles. What if I don't like what they cook? Will it be bitchy to say, 'Oh, not a cheese fan!' – I mean, don't the ads on TV tell us that EVERYONE loves cheese? I can take it in small doses, and goat cheese is easier for me than cow cheese, but I'm just an oddball.
And, as odd as it sounds, I get SO MUCH JOY FROM MY FOOD that I don't want to lose any of it, I want to eat what I love, and love what I eat. Once the cancer stuff is done, if you want to cook me a meal and try to get me to experiment, that is great. While I'm on the mend, I'll just stick to the kinds of food that I'm happy with, that make me happy!
Conclusion
So now you know. I can be an ungrateful bitch, and I'm not thrilled with that aspect of me. But I hate to be beholden to someone for something that I didn't really want to begin with, and am not really going to use.
One thing that happened today that made me INCREDIBLY GRATEFUL was that my biz partner, Kathleen, arranged for her hair stylist to come to my home and cut my hair SHORT. I'd wanted this for a while, but there is NO WAY I'm going to be able to sit in a salon chair for a haircut, let alone get there.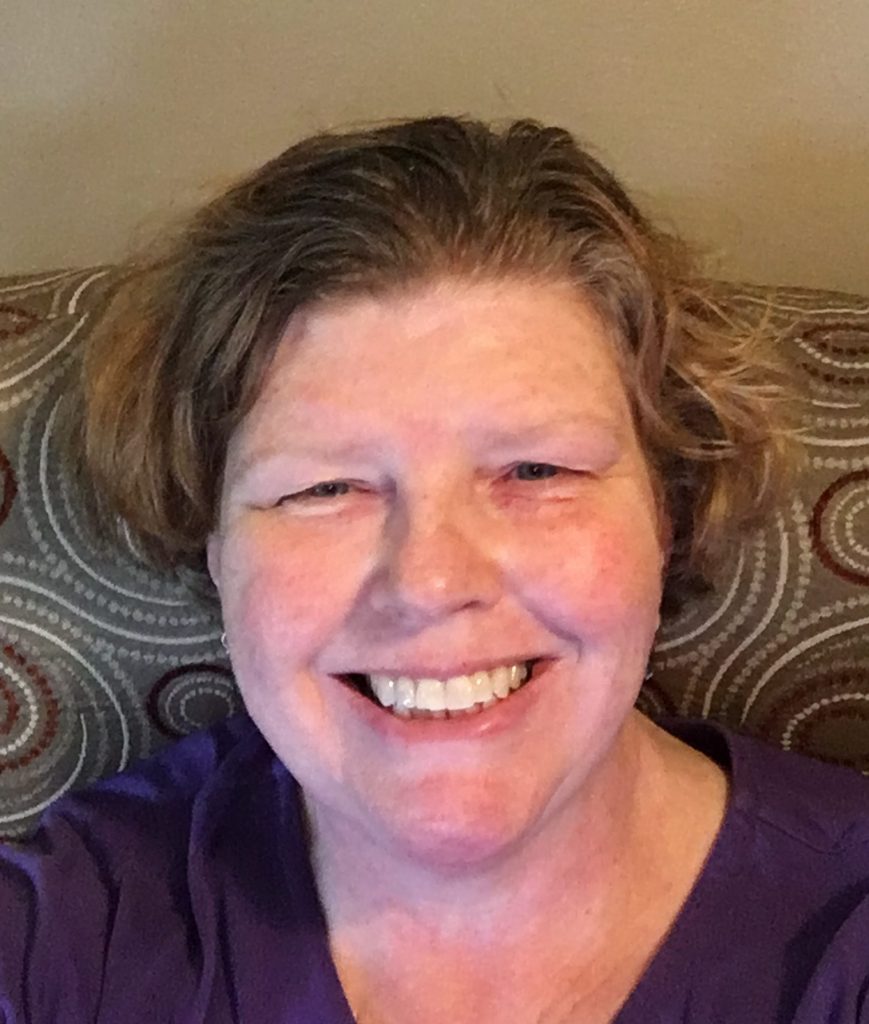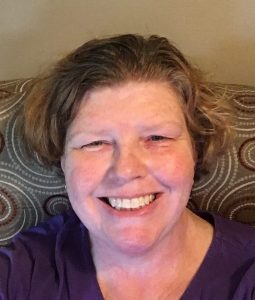 So Kathleen's friend, Janet, cut my hair, and it is without a doubt one of the nicest things that's ever happened to me!
And during the cut another friend, Beth, came by and gave Jasper a happy, happy walk, which was SUCH a lovely thing to do!
Believe me, I am UNBELIEVABLY grateful for all the love, the care, the gifts, the help with our situation. But I felt it might be important – ? interesting -? to share my feelings about gifts with which I struggle.
Women don't often speak out like this, we're supposed to clap our hands and say, "Oh my goodness, you READ my mind! This is EXACTLY what I wanted and I didn't know it!"
But I'm not always willing or able to say that. And I know it upsets some folks.
And I'm sorry.
Damn. When will I stop saying I'm sorry.