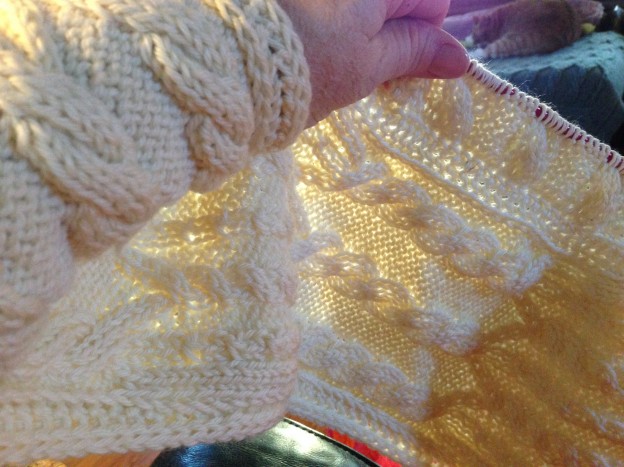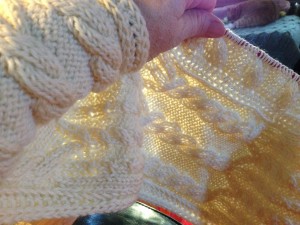 A cable is, essentially, a group of stitches that is divided into two smaller group.  Either the first group crosses in front of the 2nd group to create a Cable Left (aka Cable Front) or the first group crosses behind the 2nd group to create a Cable Right (aka Cable Back)
CABLE 4 LEFT
The first technique symbol on the key to the left is the Cable 4 left.  This is a cable made up of FOUR stitches.
Our cable is worked thus:
Slip the first 2 sts
(either slip them onto a cable needle, or onto the right hand needle if you're doing the cable-without-a-cable-needle technique),
Knit the next 2 sts,
Return to the slipped sts and cross them IN FRONT of the sts you just knit
Knit the two front crossed sts.
Cabling Without A Cable Needle Video

I know this sounds complicated, so here's a brief video I made a few years ago explaining my favorite method for Cabling with a Cable Needle.  If you love to use a cable needle, please do so!  I don't want to change how anyone enjoys their knitting, I just want to add some extra bits that some of you may find helpful!