I will NOT be getting treatment through the Mayo clinic.
I THOUGHT I'd been cleared by my health insurance for treatment down here, I thought we had done all the work involved in getting approved for the CODOX=M/IVAC chemo treatment that I need to treat my Double Hit Lymphoma, but apparently we hadn't.
Where the mix-up occurred is still unclear, Gerry (my insurance wrangler during my illness) was certain that we had pre authorization, but apparently we didn't.  At any rate, it's a hell of a way to run a health care system, and it stinks.  I could go on at length about how there shouldn't even BE insurance companies, but my feelings on this are well known, and I've never envied my Canadian friends more than I do right at this moment.
Cancer Growing
The Mayo doctor showed me on Tuesday that the cancer is in my bone marrow, which is a new development. I knew that it was in my nervous system (another shock from last week), which is why the CODOX=M/IVAC cocktail was supposed to be so perfect for my cancer.
Since the pre-auth didn't come through, I'll be getting the R-EPOCH chemo that was already started up at Health East, but which may not be as strong as required.
Stem Cell Transplant Ahead?
And that might mean a stem cell transplant down the road after the R-EPOCH chemo for the Lymphoma is finished.  According to both oncologists I've spoken to, a stem cell transplant is NOT uncommon for this type of lymphoma, but it doesn't seem to be as necessary after the CODOX=M/IVAC as it usually is after the R-EPOCH.
I'm stunned. I feel like an idiot
How did I not KNOW that I wasn't covered — I thought all of that was cleared up when the Mayo billing system listed all of the pre-testing was totally covered by our insurance on the billing page of the online Mayo patient portal.
Refunds
Even more terrible, I don't know what to do about the GoFundMe that I did to raise money to cover our hotel down here in Rochester.  If I don't get treatment here, I will feel as though that was money that was given—and received—in error.  I will need to give it back.
I've contacted everyone who donated and I have offered to return their donation.  I'm happy to do so.
The truth is, we have a TON of copays due each week (some weeks the copays run upwards of $1,000, some weeks they're as low as $150, but every week brings more and more copays…)
I could use the GoFundMe money for the copays, but that is NOT the stated reason for the fundraiser, and I want NO ONE to feel that they have given under false pretenses.  I think I can return the money via paypal, I'm not certain if I can actually refund the money via GoFundMe, but if I can that would be easier.
Moving Forward
So tomorrow it's back to Health East for a spinal tap.  I'll be receiving chemo directly into my spine each week to try to prevent the growth of the cancer in my nervous system.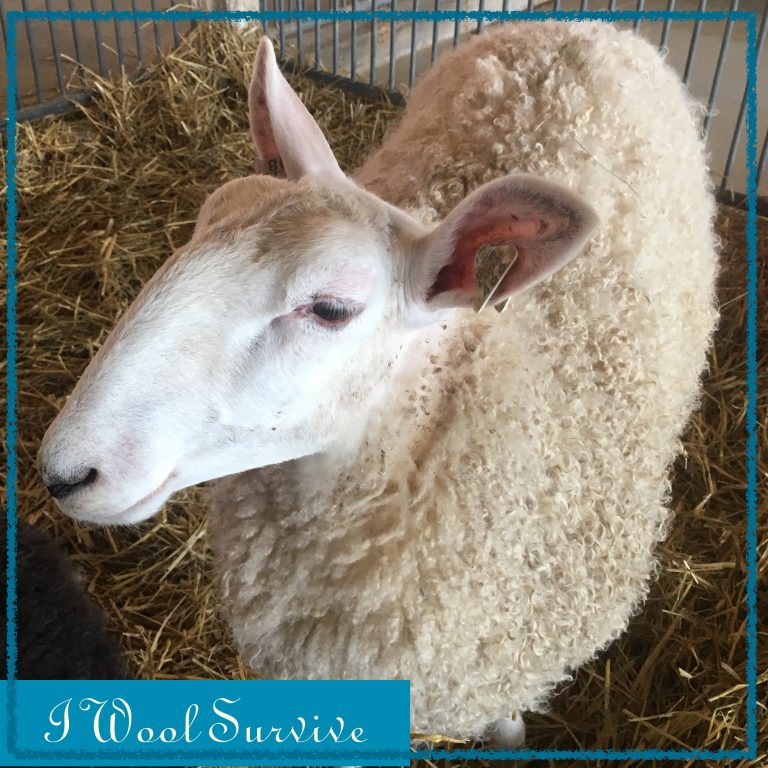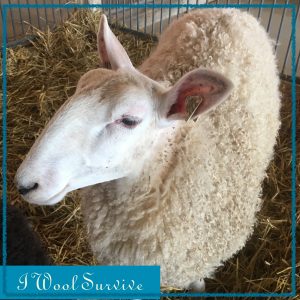 I feel so overwhelmed, so exhausted, so disappointed.  This two weeks of leading up to a Mayo treatment, then the day of uncertainty, THEN the disappointment of this morning.  It's really almost more than I can bear right now.  I just need a bit of time to reorganize my thoughts, to get my self calm again, and to get back into cancer recover mode.
And I will get there.
I WOOL SURVIVE!!
*Yes, I had to make the cheesy joke, blame the cancer.