So they tracked me down and I'm once again in captivity at the hospital.
I had missed one of my chemo sessions when Gerry died, I just didn't have the heart (or soul) to undergo chemo that week, so it set me back and my doctor felt the best time time to make up that errant session was mid-January.  SO here I am.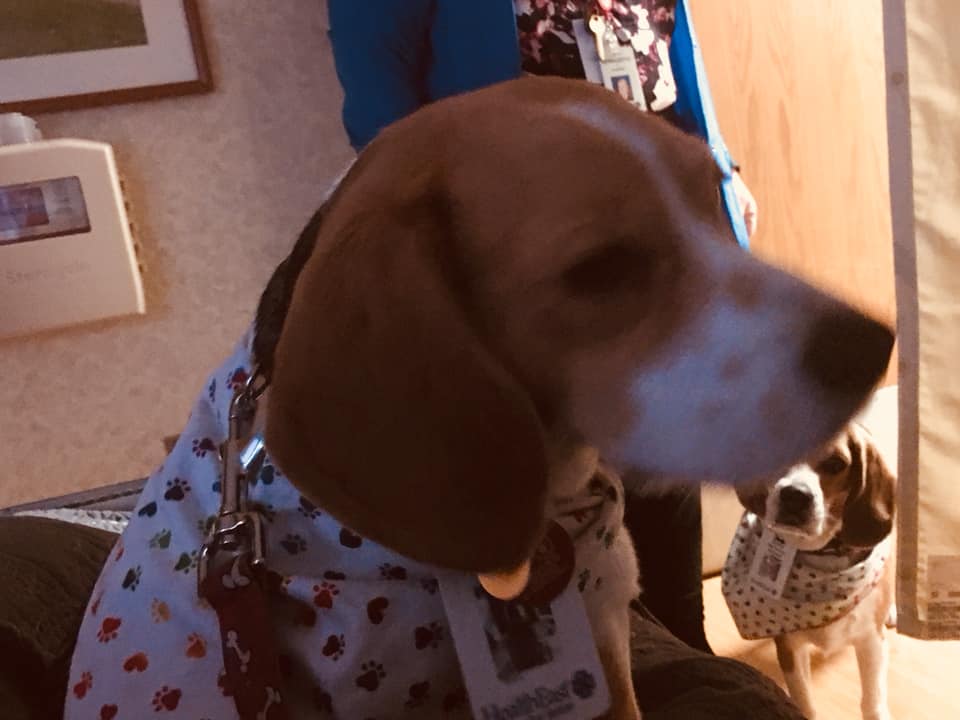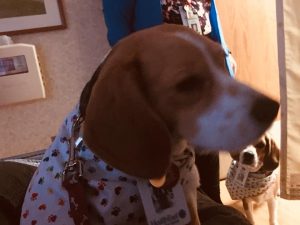 As soon as Andy got me unpacked and I was tucked into bed (with my own quilt and pillow) a nice lady came by with a few beagles and we celebrated PUPPY DAY (Monday) at the hospital with some love with Lily the pup up in my bed.  I wish they had the doggies here EVERY day!
I'll be receiving the chemo, then I need to hang around for a few days to make sure that my body is dealing with the new chemistry, so I should be leaving here by Thursday.  I HATE being in the hospital, but the nurses here are so great that they take away much of the sting of being stuck every 5 minutes.
It's impossible to get any rest in the hospital.  The minute I finally fall asleep, someone comes by to check this, measure that, or mop my floor.  At times I feel as though I've fallen asleep in an office park masquerading as a cancer ward.
Oh, look, someone's here to draw more blood!