Being home is the best thing ever, I love home.  I'm a Virgo, and that's one of the things that supposed to be true for us, we love our HOMES!
I love home, and wherever I go when I travel I try to remake a tiny bit of my home so I don't feel so homesick.  I'm one of those folks who unpacks into the hotel bureau the MINUTE I get into the room, toothbrush and toiletries in the bathroom, coffee machine set up to make tea, just the way I like it!
But now I'm feeling BED SICK.  I'm sick of being in this bed. It's a REALLY nice bed, we bought the mattress last year and every day I'm grateful that we sprung for it, it's where I'm spending 23 hours a day.
Right now BED is the place for me, I have to accept that.  Getting downstairs is a trial, although I do it because it's great exercise, but the truth is that I NEED to be in bed for most of every day because I need to heal, and it's taking HELLA longer than I'd anticipated.  I have no patience.  I need sleep, and lots of it.
When I got back from the hospital last Thursday I felt as weak and feeble as I had in November.  Friday I felt like it was December.  Sat & Sun were also kind of like how I felt in December, and now I'm finally catching up to where I was before I went for my metheltrexate chemo.
Metheltrexate: Come for the bright yellow color,
stay for the bone quenching exhaustion and mouth sores!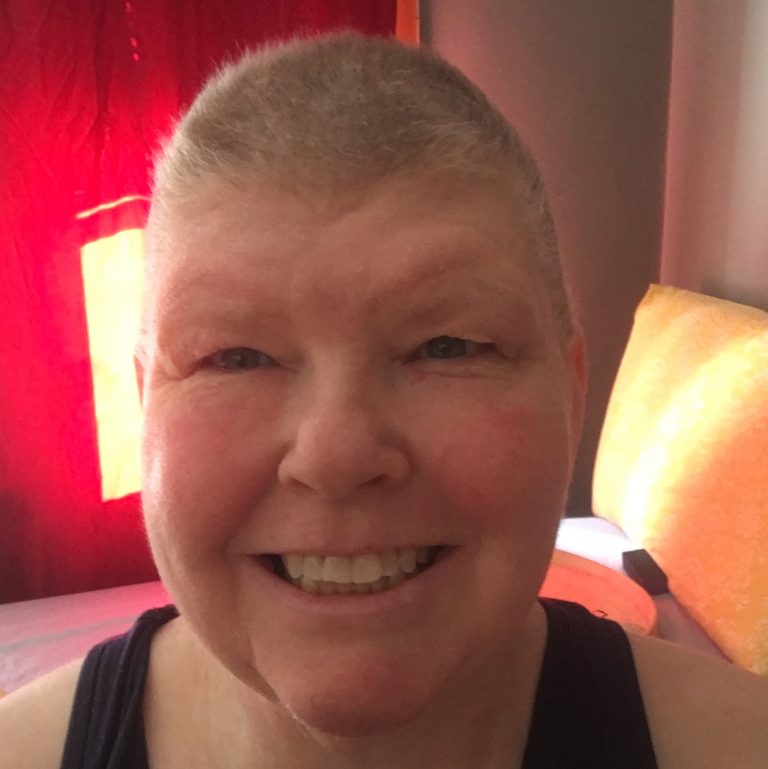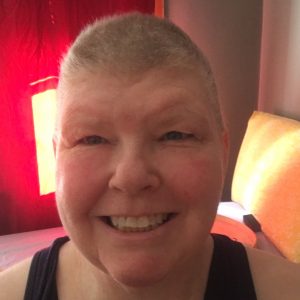 So my patience is shot, I've watched EVERY episode of Friends and Forensic Files (UK Friends, I REALLY want to go on "Mastermind" with my specialty as Forensic Files…)
My hair is SLOWLY growing back, but I'm looking VERY hip right now.  See?
And, my sitting up limit has been reached, so I'm signing off so I can lay down in that delicious bed!