Today I celebrated the arrival of Spring with a little walk, and I'm insanely proud of myself.
I got up and dressed, went downstairs (then went up stairs to use the bathroom, then downstairs again, a marathon!)
And then, with the help of a friend of Andy's who was over this morning, I took my walker and WALKED TO THE CORNER.
Walking to the corner is a very short space.  It's a length that most folks would just ignore, it's so short from our house to the point where Hawthorne and Cypress meet.
But I walked it, all the way, and then turned around and walked back.  I only had to rest once, and when we got back I put my walker away and made it up the stairs to watch a little TV with Andy's friend.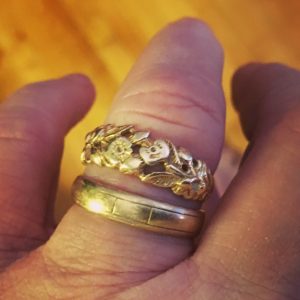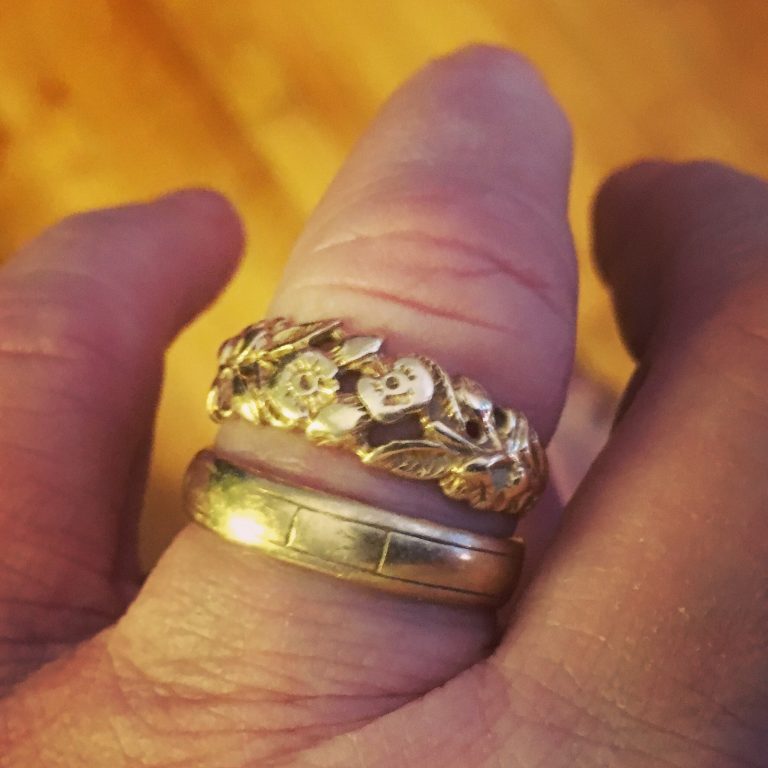 All in all, an amazing day.  I feel like an Olympian.  I know Gerry would be proud of me, too.
Today I feel that his wedding ring (which I wear along with my own since his passing) has an extra sparkle to it, or maybe that's just the Spring sun I'm finally feeling on my hands and face!
I know how silly this is, but the sense of freedom I feel just getting out of the house on my own is indescribable.
A few months ago I could barely get into the car for a doctor visit, and once I did I was nauseous the entire car ride, and couldn't hold my head up for the doctor's appointment.
So, for some folks it may be silly.  For me this is about as serious as it gets.
Each one of these small milestones is a promise that a greater milestone may be just up the road.  Or around the corner.  Maybe I'll look for that milestone on my next walk…