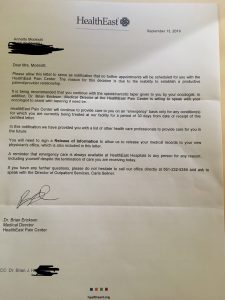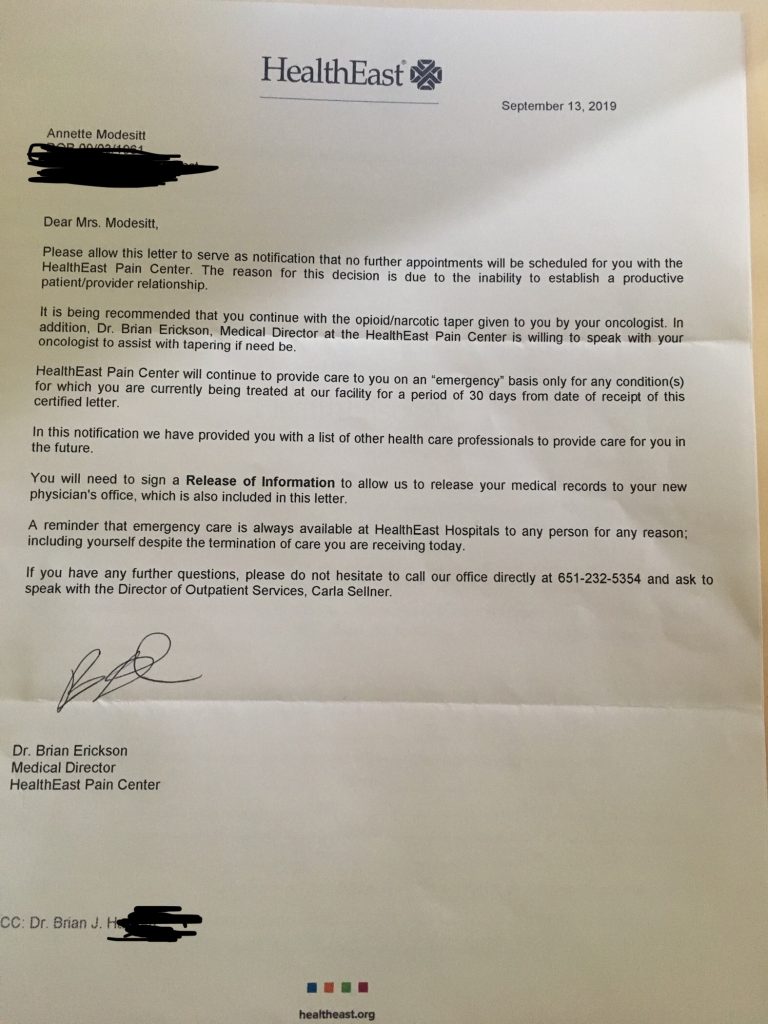 I'm absolutely livid. So angry.
I just received a registered letter from the pain center I visited last week alerting me that I am "terminated" as a patient. (Not that I wanted to go there again.)
It makes me SO angry that they can treat a patient so shabbily, lie about them, then turn around and send a letter implying that – through the fault of the patient – they've been "terminated"
("Terminated" is also a very unfortunate word choice for a patient who still battles the effects of Stage 4 Lymphoma.)
I met with my PCP this week, peed in a cup, signed a contract and now I'll be getting my OxyContin from him.
I have the wherewithal to do this. But what about the patients that don't?
This is a terrible way to treat any human, especially a patient who has come to you for help, who has been undergoing radiation and chemo therapy at the SAME CANCER CENTER where the pain center is located.
[for background on this, read my post from last week]