To say this has been the hardest, perhaps worst, year of my life is an incontestable truth.
I'm still dealing with the pain and exhaustion of my disease, and with that comes fear (of relapse, future mobility, everything else!)
But in the middle of the discomfort and anxiety is a profound sense of gratitude.  Some days I feel it more than others, every day I struggle to make it stronger, but it's always there.
No, I don't have Gerry, but I HAD him.  I was so lucky to have 25 years with him.
No, I'm not perfectly healthy, but I GOT THROUGH Lymphoma and Severe Sepsis, and lived.
I'm certainly not rich, but I have all that I need, and a bit more.
Every day I wake up to a full pantry, hot running water, entertainment, and so much love.  I am, in all seriousness, one of the most fortunate folks I know.
And this weekend I'm even luckier, still!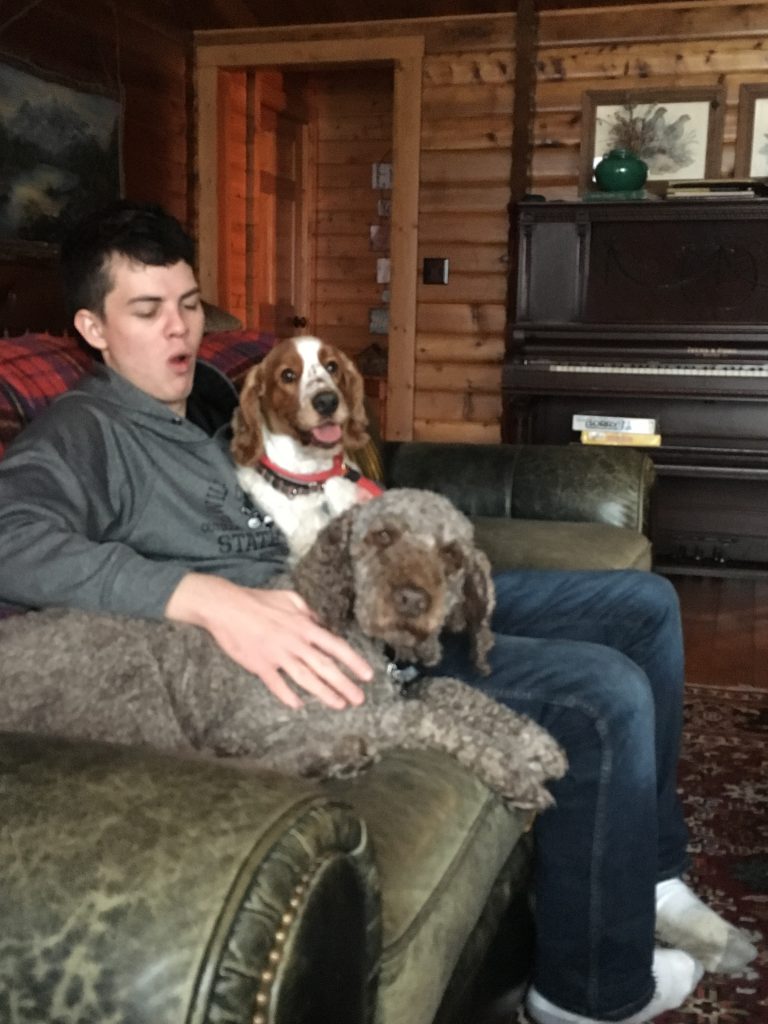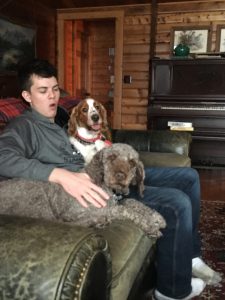 Andy has been dating Evan for 9 months.  Evan's dad and I are friends from college (crazy coincidence), his mom is a delight, and we've had lunch a few times, so we decided to do Thanksgiving all together in Wisconsin at a cabin deep in the woods this year.
We're buckling down because a 'once-in-a-decade' storm is supposed to be coming, although at this point it's six hours late (and it will probably be angrier for waiting…)  One friend is writing, his wife is making Swedish pancakes and the kids are organizing a board game for later in the day.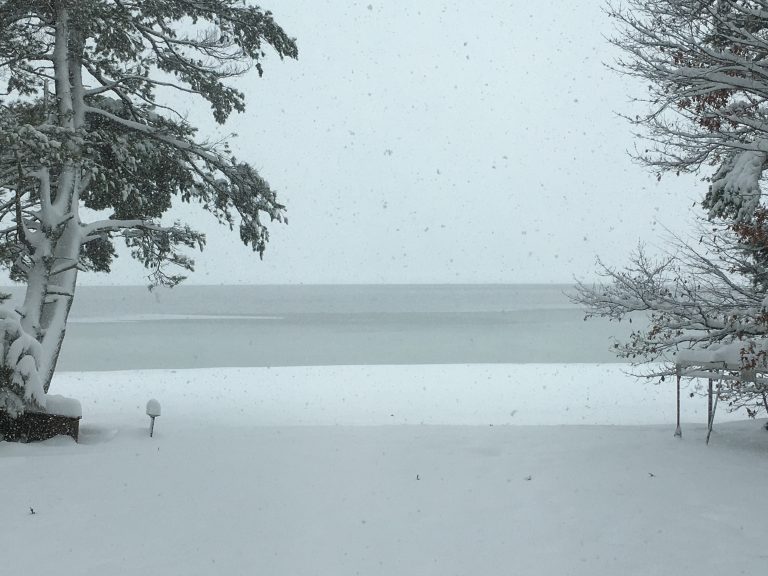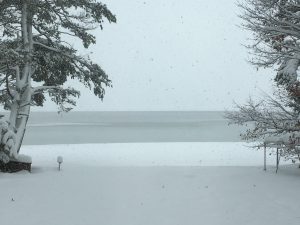 The dogs (3!) are generally pretty happy with each other, doing doggie things, and the lake is 5 different colors of grey.  I'm about to put the fire on with a flick of the wrist, and I contend that I'm the luckiest person in the world today.